Whether you are a hardcore athlete who completes triathlons on weekends or a person who enjoys cycling around the neighborhood, a fitness watch and tracker has become a must-have purchase for consumers. Do you find yourself wanting more out of a smartwatch? Are you looking for more than just a fitness tracker? Having a go-to smartwatch that can do it all can make daily life more efficient and convenient if you are on a run around the block or on the run to a meeting at work, so it's essential to choose one that fits your lifestyle.
The wide-ranging variety and quality of smartwatches on the market can make it hard to determine which watches are worth the cost to buy and the time to program. That's why our buying guide can help narrow down your smartwatch choices and make your decision-making process a smooth one.
This review will compare and contrast popular TicWatch smartwatches. Our guide examines the TicWatch E, TicWatch S, and TicWatch Pro to help you find the right model. TicWatch is a rising star on the smartwatch market, one that caters to Android and Google Assistant users.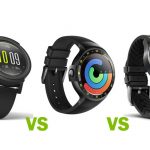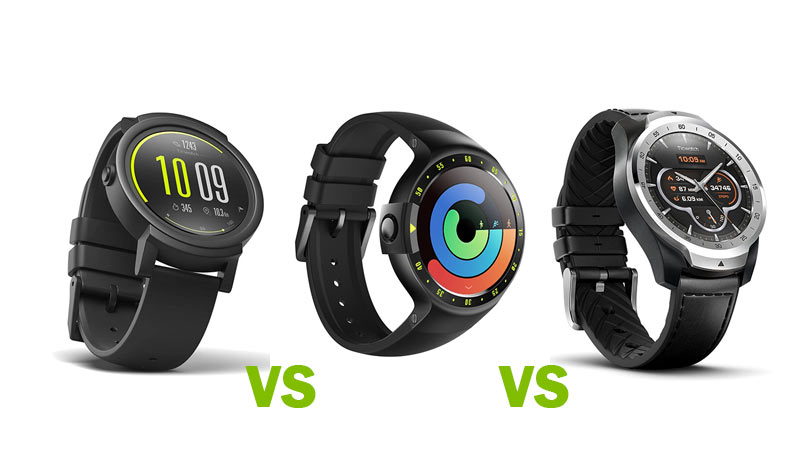 TicWatch is a subsidiary of Mobvoi, a company dedicated to spearheading the next generation of human-machine interaction through the use of artificial intelligence (AI) technologies. Mobvoi has created critically-acclaimed consumer wearables with voice-based technological features. Since 2017, the TicWatch, initially crowdfunded on Kickstarter, has set the pace for wearable intelligence for the foreseeable future.
Standard Features to Look for in TicWatch Smartwatches
Not all smartwatches are created equal, and that goes for the multi-generations and versions of the TicWatch. That said, these are some standard features on most TicWatch  models:
Phone compatibility

All TicWatch models are compatible with two of the world's most popular phones and platforms, Android and iPhone.

Operating system

TicWatches run on the Wear OS by Google operating system. This wearable system uses Google Assistant to help coordinate and plan your day, from meetings at work to happy hour to that 12-mile run you've got scheduled for next Saturday morning. The Wear OS system allows users a wide array of functionalities including Google Pay, messaging, calendar, Gmail, and phone amongst other available options.

Memory and storage capabilities

TicWatch models include 512MB of RAM and 4G of storage room, giving you plenty of space to store everything you need: fitness stats, messages, voicemail, and more.

Heart rate monitoring and activity tracker

A built-in PPG sensor is in all TicWatch smartwatch models to provide real-time heart rate monitoring. Training mentor is accessible with six heart-rate intervals data.

Accelerometer

Each TicWatch model has an accelerometer, which is where all the tracking and fun is stored. The accelerometer determines the movement and orientation of the user's arm, helping keep track of distance and speed during exercise.

Microphone and speaker

All TicWatch generations have both a built-in microphone and speaker, allowing users to take calls whenever they are in a Wi-Fi enabled environment, listen to music, access speech functions, and set alarms and notifications.

Google Assistant

TicWatch models have Google Assistant for wearables. Merely state, "Hey, Google" and you can start a run, voice search, set reminders, check the weather, and much more.
Best TicWatch Smartwatch Reviews
TicWatch E is one of the best value smartwatches on the market today. It can compete with most other smartwatch models and is available at a reasonable price. If you want a smartwatch that is a step above base models but wants to purchase it at a base model price, the TicWatch E is the model for you.
Pros
The unique body surrounding the watch face
Comfortable and lightweight watch face and band
Rich, bright OLED panel display
Reasonable battery life
Speedy operating processor
Budget-friendly price
Cons
The watch is not made of premium materials
Android Wear is bloated with extra apps and software
The watch lacks the "tickle strip" scroll-through interface available on earlier TicWatch models
Lacks NFC (Google pay)
Our Review
The TicWatch E may not be revolutionary, but it is a solid smartwatch entry that is available at an affordable price. It is loaded with features, and its standard operating core and amenities make it a great offer at a perfect price point. The TicWatch E is a casual smartwatch that is an ideal choice for casual users.
Here are some of the top features of this model:
Access to Google Play
The Wear OS system allows the user to download fitness apps such as Google Fit and Strava. User can also access multi-language support, news, music, and even call an Uber.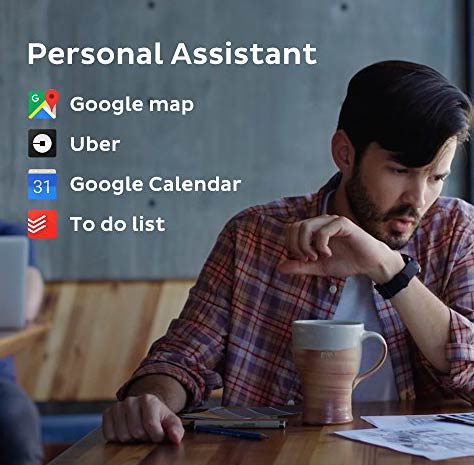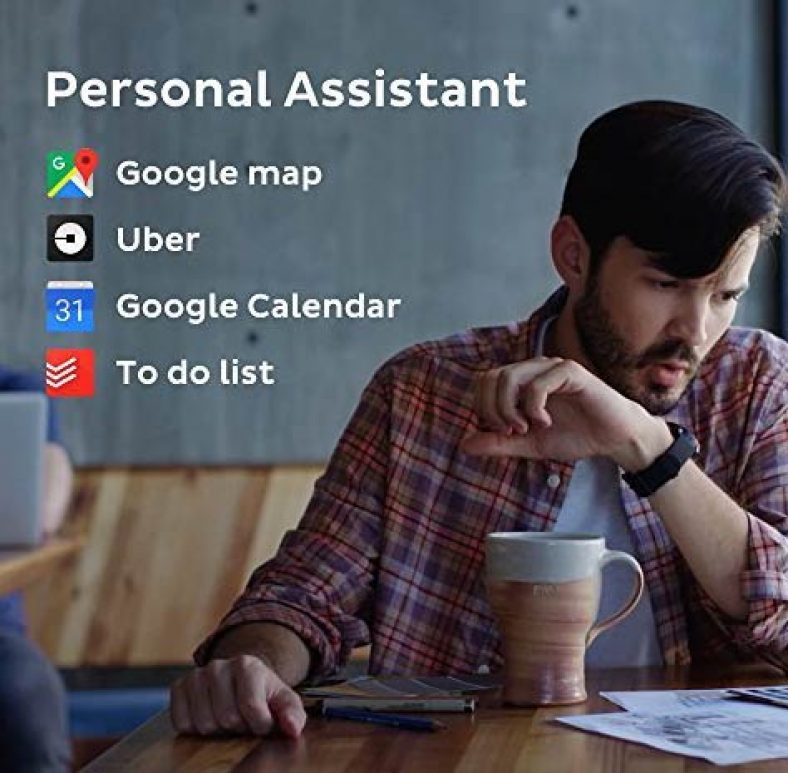 Comfortable, unique, and lightweight design
This watch has not-so-premium material that has a surprisingly comfortable fit and bandwidth. The materials create a good look using basic build materials with a polycarbonate body and anti-scratch glass. Interchangeable watch bands are available for this model, and the watch is IP67 water and dust resistant.
Unplugged music
Google Play music, included in this model, allows users to listen to music without their phone, a convenient plus for athletes who don't want to carry a smartphone around during a run.
Bright OLED and changeable watch face
Perhaps the highlight of this watch model the vibrant, rich colors and brightness of its OLED screen makes it easy for outdoor viewing. Users can personalize their displays with changeable watch faces.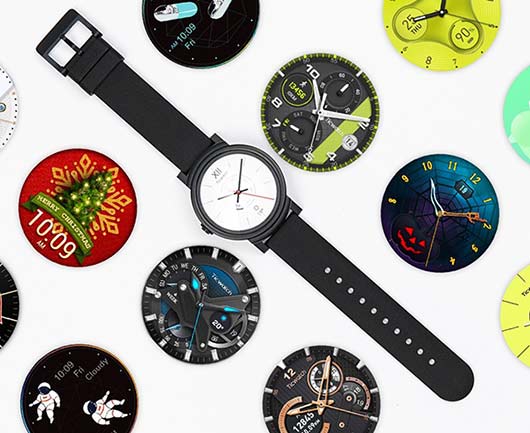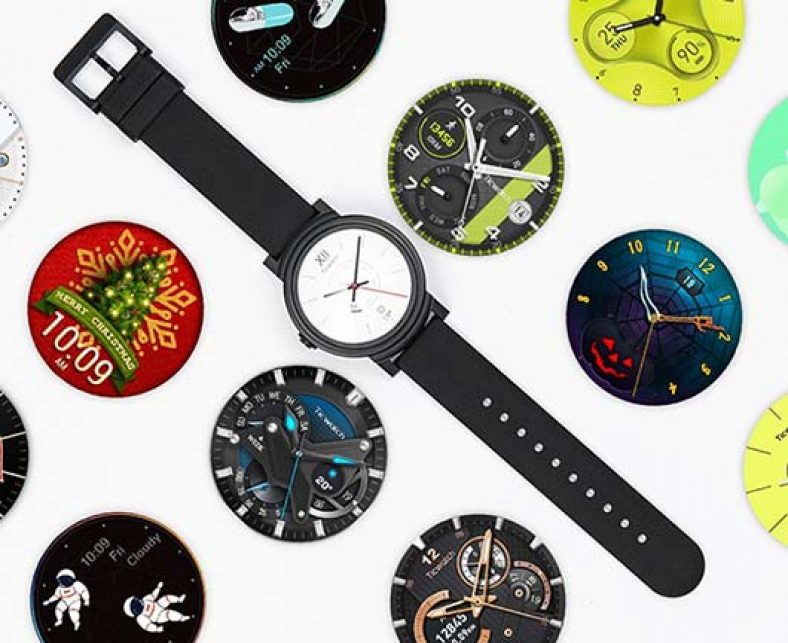 ---
The TicWatch S — "S" as in "Sport" — is an affordable smartwatch model designed to add more capability to daily activity tracking and workouts. This model has a distinctively modern look and feel to it, but is more appropriate for athletic and leisure use than it is in the boardroom or for a night on the town. Regardless, this competitive watch is available at a reasonable price for the user on the run.
You may also interested:

Pros
Large, easy-to-read display
Available in a variety of colors
Smooth, efficient, dual-core processor
Easy to track daily activity
Decent one-day battery life
Budget-friendly price
Cons
The watch may be too large and clunky to be comfortable for some users
The watch's "loud" design isn't appropriate for formal events
The Wear OS platform works better with Android phones on this watch model
Our review
A worthwhile entry in the smartwatch market, the TicWatch S is a snappy watch with a price that sets it well apart from other competitive models. Although the design is excessively bulky, users may be willing to look past the design flaws and focus on the extras the model provides.
These are some of the top features for this model:
Large, vibrant display screen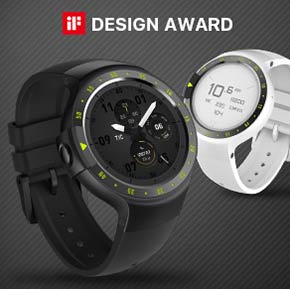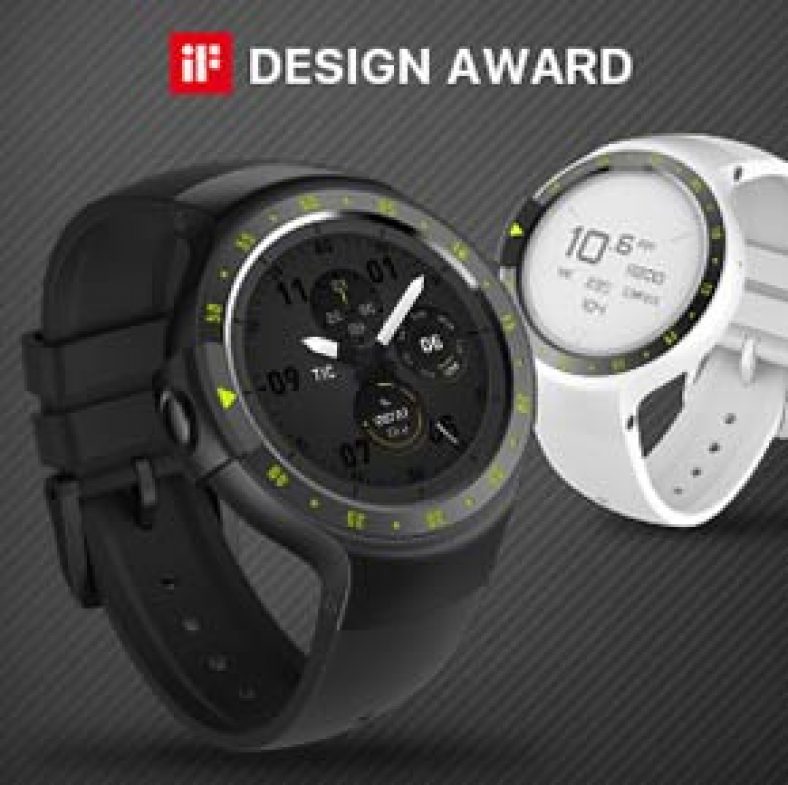 Like its cheaper cousin, the TicWatch E, this smartwatch model boasts a large, sporty, clear, easy-to-read OLED display. This feature is critical for athletic users who need to see times, distances, and splits for performance assessment. The screen is easy to read outdoors in the sunlight.
Solid processor performance
The TicWatch 2 runs on the Android Wear operating system, making it fairly future-proof as this system continues to mature and improve. The processor speed is impressive for a budget-priced smartwatch and doesn't have any lag. This model is defined by its aesthetic design and comes loaded with preinstalled manufacturer apps which may not apply to all users.
Convenient, easy activity tracking
This TicWatch sport model is best known for its activity tracking abilities. With a GPS monitor in the strap and a heart rate monitor underneath the watch face, the TicWatch S delivers when it comes to quality athletic needs. Both amenities are spot on when it comes to tracking heart rate, speed, distance, and pace. As the watch runs on Wear OS, there is a multitude of exercise app options to track exercise activities.
---
The top smartwatch model offering from Mobvoi is the TicWatch Pro, a significant jump up from the lesser E and S models. With payment capabilities, extended battery life, and layered display technology, the TicWatch Pro is at the top of its class.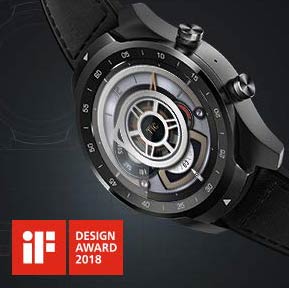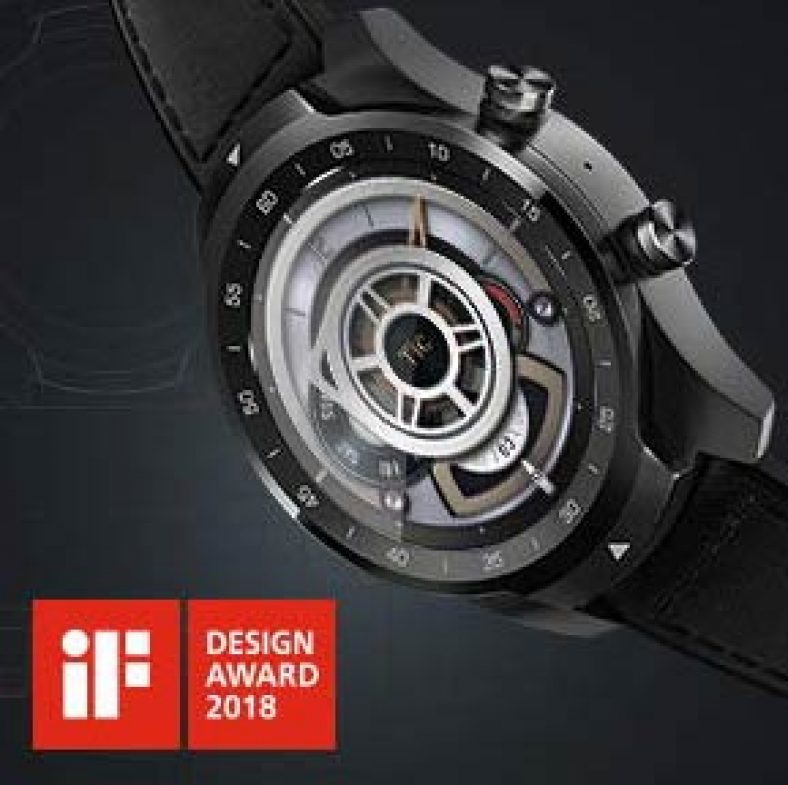 Pros
Exceptional battery life
Stylish design
Competitive price
Innovative dual-display design
NFC support for Google Pay
Multi-GPS satellite access
Cons
The design is thick and bulky
The watch platform is outdated and slow
Exercise apps do not function as well on this model as on the TicWatch S
Our review
The TicWatch Pro is the Cadillac of the TicWatch models, and its sharp, futuristic design and incredible battery power help it stand out from its competitors. Although its Wear OS system is no longer cutting-edge, this smartwatch model is still the best buy.

Dual-display design
The TicWatch Pro has a dual-screen display that runs on Wear OS by Google without ruining the clarity of the OLED display. The top display screen is a monochrome LED that shows the time, date, battery meter, and step count. The top screen is activated when the watch goes into standby mode, thereby saving battery life. Once the user moves their wrist, touches the screen, or touches a side button, the OLED screen appears. It is easy to swipe back and forth between screen interfaces.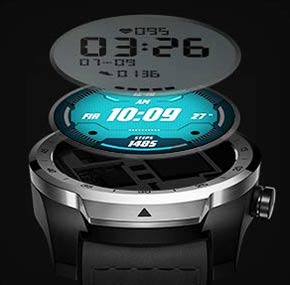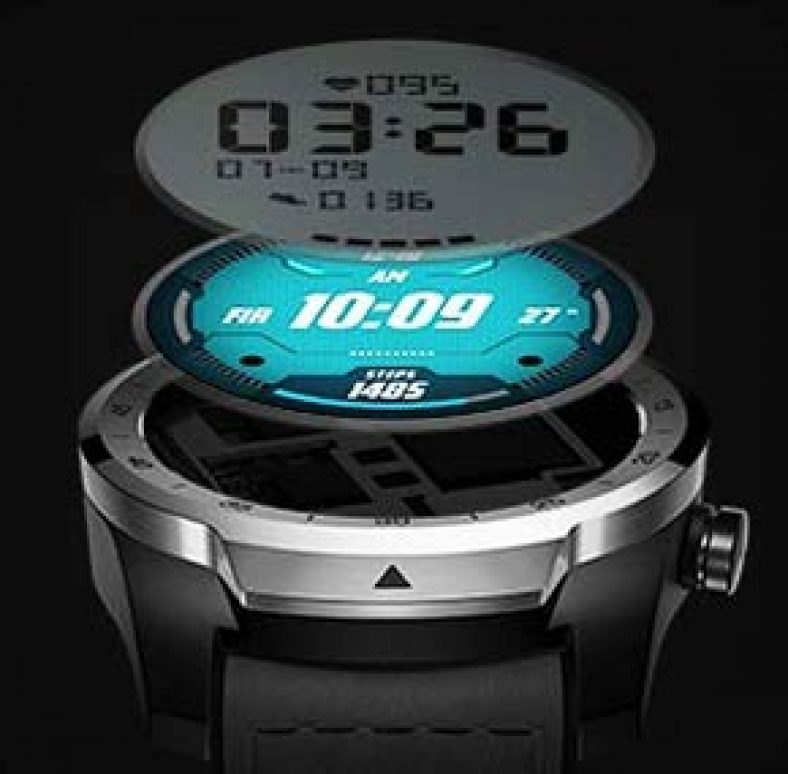 Long-lasting battery life
The standout feature in the TicWatch Pro is its incredible battery life. The battery on this smartwatch has two modes, the Smart Mode, which offers 2 full days of battery life, and Essential Mode, which lasts for 30 days. When outdoors and operating the GPS monitor, a user can expect up to 10 hours of battery power.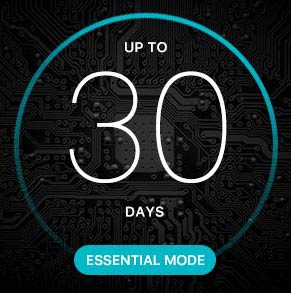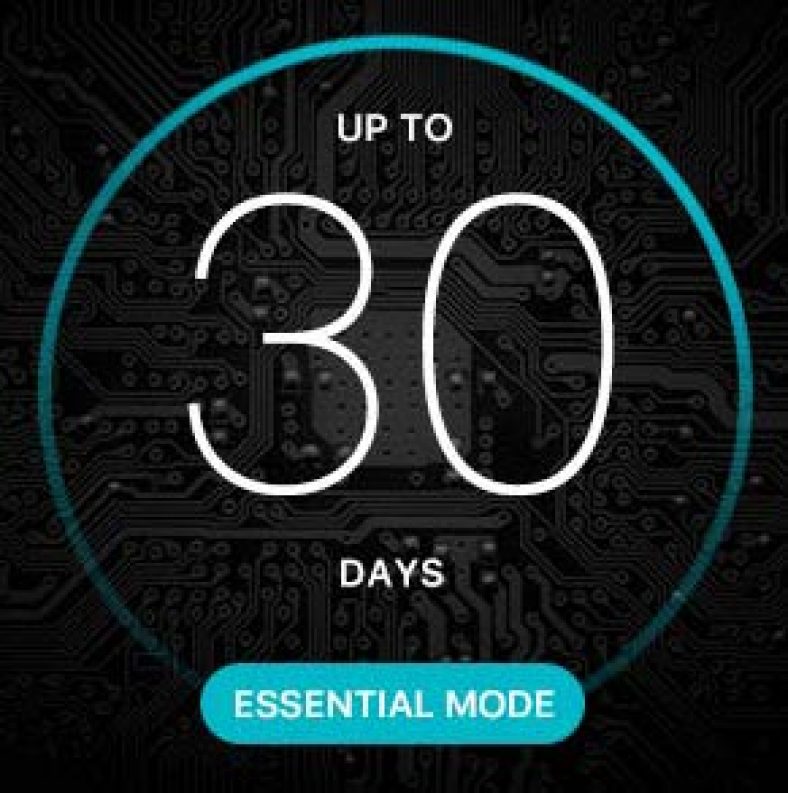 Updated GPS and heart-rate monitoring capabilities
A pre-installed fitness app on the watch allows continuous heart-rate monitoring, and the updated GPS monitor includes multi-satellite access. An updated calorie counter, speed, distance, and cadence counter are also included in this package.
Google Pay capability
Another convenience associated with this smartwatch model is its NFC support for Google Pay. This interface allows users to make contactless payments wherever Google Pay is available.
No products found.
What's the Difference Between these TicWatch Smartwatch Models?
Which model is better: the TicWatch E, the TicWatch S, or the TicWatch Pro? The answer depends on what you value most in your smartwatch.
The TicWatch E is the ideal smartwatch model for the individual on a budget who wants some bang for his buck. This low-priced model includes all the basic smartwatch amenities, such as GPS and heart rate monitoring, a speedy processor, and plenty of apps, but also throws in some serious extra conveniences like a unique body design and reasonably battery life.
How does the TicWatch E differ from the TicWatch S? While both smartwatch models have similarities, the TicWatch S model is designed specifically for more athletic wearers. The S model has a sporty design accompanied by a smooth dual-core processor and more accurate GPS and heart monitoring systems than the E model. The S watch is more athletically inclined and designed, which means it sticks out like a sore thumb in casual and workplace settings.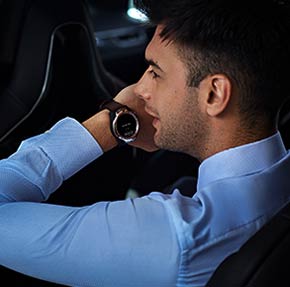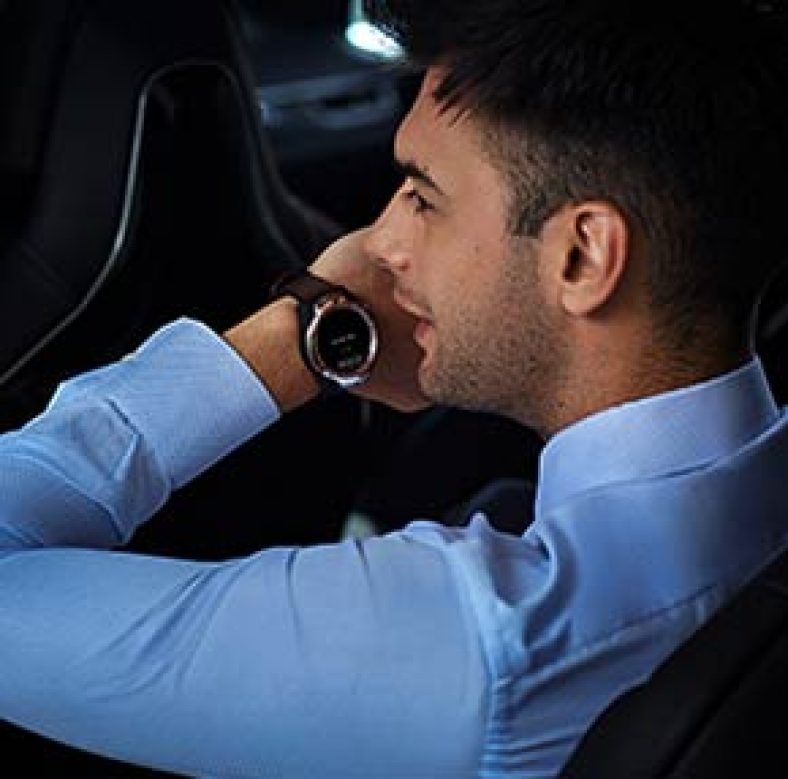 The TicWatch Pro differs from the TicWatch E and TicWatch S in that it is indeed the highest quality smartwatch on the market. It goes well above and beyond the capabilities of its lesser models, and its price reflects that difference. With a dual-screen display, the Pro boasts battery life from 2 to 30 days depending on what mode, Smart or Essential, the user is operating in. Stylish and capable, the Pro is Google Pay-ready and has a minor lag in its processing time despite its older system.
For casual users on a budget, the TicWatch E is a steal for its price and value. Athletes who want accuracy and more exercise-friendly access will gravitate toward the affordable TicWatch S. Users who have the money to spend on the TicWatch Pro will not be disappointed in this unique, innovative smartwatch. Whichever model you choose, you won't go wrong with a TicWatch.