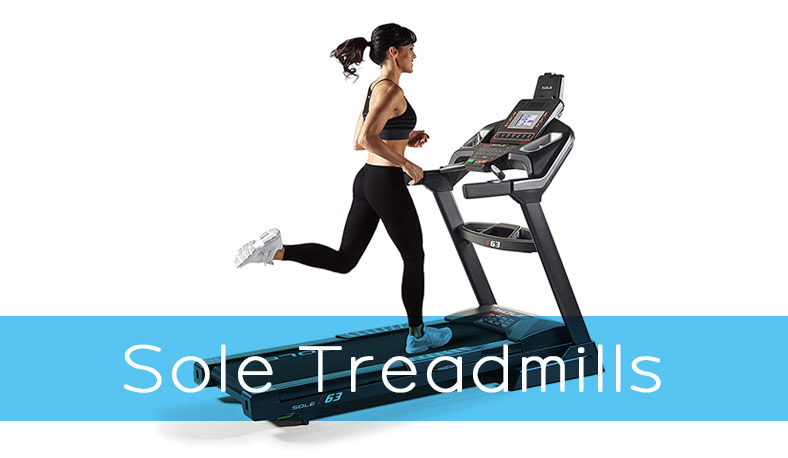 Sole F63, F80, and F85 treadmills can be used at home or in the gym. While they look similar, they have different motor capacity and they handle different maximum weights. The underlying benefit is all 3 treadmills can be used for cardiovascular training regarding the general fitness level of the user.
Benefiting from the latest connectivity technology such as Bluetooth, the treadmills also work with pulse monitoring for those who want to know exactly how their cardiovascular health changes. Since they're sold at various prices, it's worth understanding who the ideal user is for each of these treadmills.
Sole F63 vs F80 vs F85 treadmills – similarities and differences
Choosing the right treadmill is an exciting time as the fitness equipment can favor fitness objectives such as weight loss. All 3 treadmills come with a 30-day money-back guarantee. But sending one back just because of an uninformed decision can be a waste of time. Here's what future users need to know about the treadmills to make an informed purchase from the start.
Sole F63 – general characteristics
A 3HP motor powers the basic treadmill. It has sufficient power to support the running speed of up to 12mph. Even if it's not the fastest high-speed performer from these 3 treadmills, it still offers sufficient support for the home user. Running even at speeds below 10mph is going to be useful for anyone into serious training.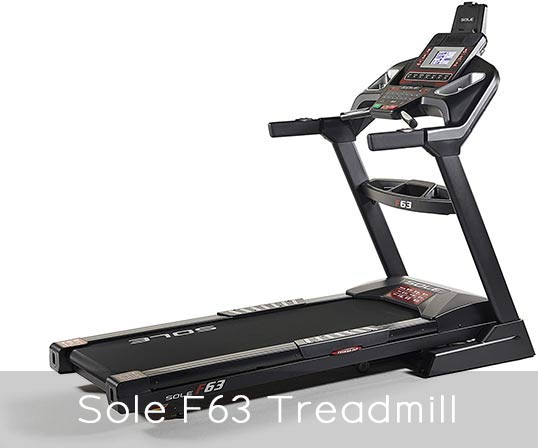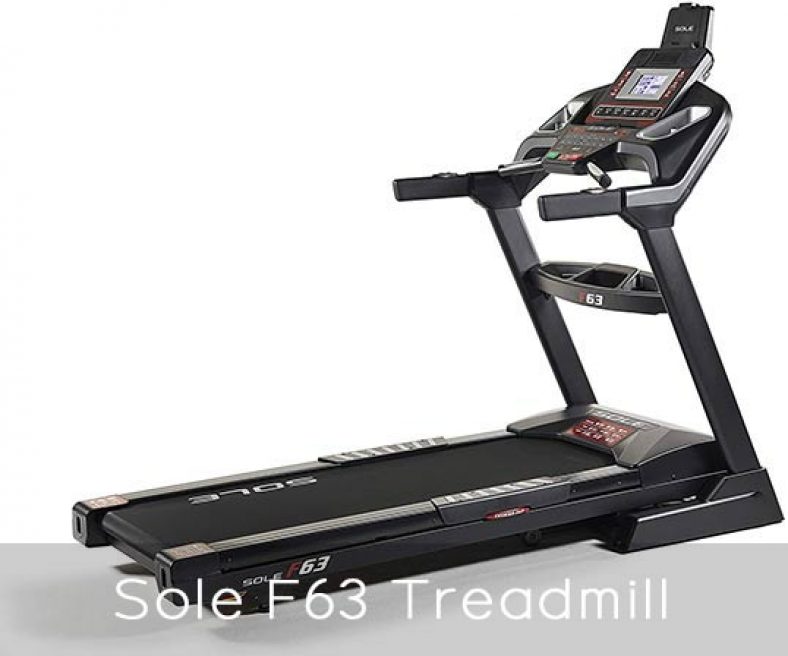 A Cushion Flex Whisper Deck is added to reduce running impact on the joints with up to 40%. This is the type of cushioning system seen in all 3 treadmills as a proof of its practicality. But reducing impacts on the knees is important for the long-term health of the joints where runners have shown some reasons for concern, especially when running on hard surfaces.
15 levels of incline are added to the treadmill. Their role is to offer a different type of resistance and for most users, they can also offer a good warm-up or cool-down routine. Alternative running with high-intensity walking in high incline levels can be a full workout on its own, as the treadmill doesn't necessarily need to only support running workouts.
Integrated pulse grips give the user an indication of the average heart rate. This can also be seen with a compatible Bluetooth chest strap which sends the heart rate readings directly to the treadmill and which allows users to have their hands free without holding the pulse grips while running. A chest strap is sold separately, however.
An LCD screen shows essential running data such as pace, distance, and time on the treadmill. The small screen is backlit, as the one on the F80 which allows users to run in the evening when the sun goes down and when they might have a bit more time to train.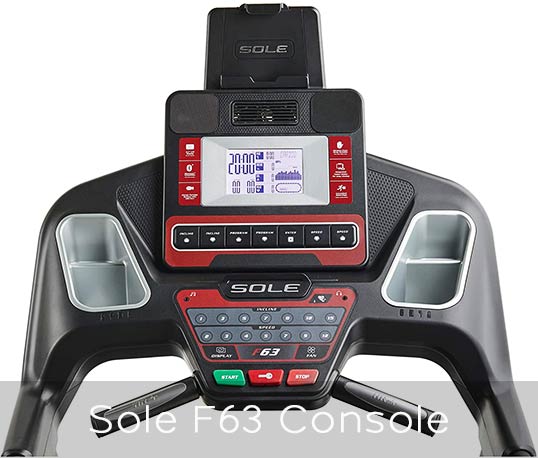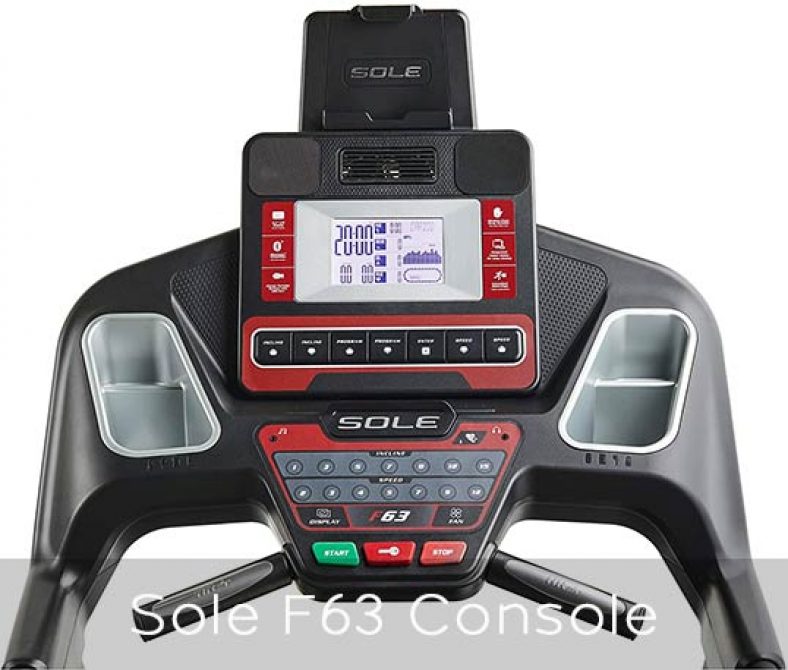 Bluetooth audio speakers are integrated into the treadmill. Users can connect smartphones to send out their favorite songs and podcasts to the speakers which keeps motivation high and which may also help those struggling to keep up with long runs.
A USB charging port is built-in the central console of the treadmill. It supports smartphone charging. This can be useful to those who watch YouTube videos on their phones while running as video streaming drains the phone's battery faster.
No products found.
Sole F80 – general characteristics
Similar to the F63, the F80 treadmill comes with the same features plus a few extras. Among the extras, there's a slightly better 3.5 HP motor which also supports a 12mph maximum running speed.
The Sole F80 2020 has been updated from its previous version, the Sole F80 2017. While the treadmill's motor has improved from 3.25 to 3.5HP, its maximum speed is still 12mph on both versions. The two treadmills are foldable, using a hydraulic system to lower the running surface when unfolding for easier use. However, the 2020 version of the F80 treadmill features a more user-friendly console with the quick select speed buttons located in the center, instead of on the sides of the console as on the 2017 model.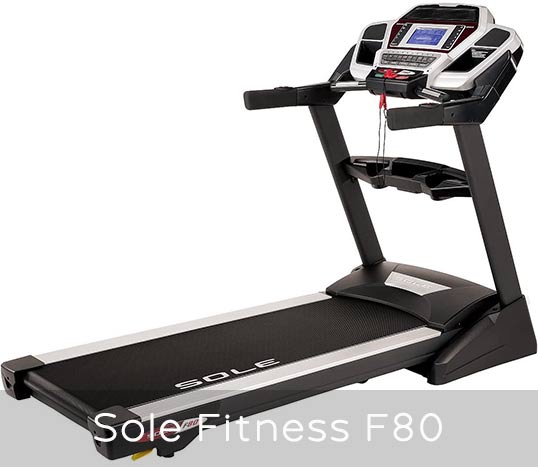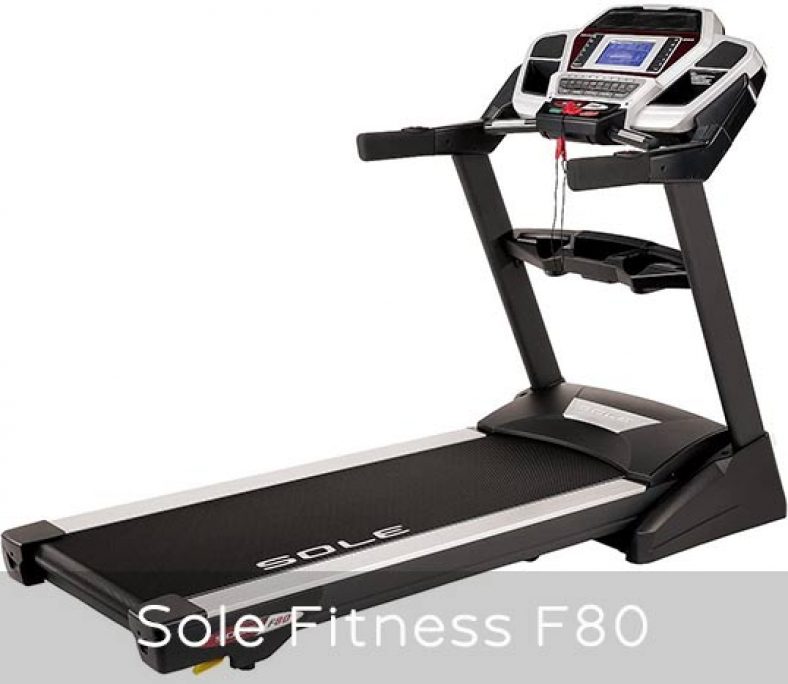 The biggest asset of the treadmill is its folding deck design. A treadmill can be large. Its belt alone comes with a 20in X 60in size and having the space to store it inside the living room or the bedroom is not a luxury many afford these days. But with the help of a folding design, it can gain practicality points over the F63 treadmill.
With a 22" wide running surface, runners feel comfortable on this treadmill. There are 6 running preset programs to rely on and they can power the workouts of those out of running inspiration. All of these presets are based on 15 incline levels, just as on the F63 treadmill.
An integrated tablet holder is added to the treadmill. It offers one of the most sustainable options for those who love to watch videos while running. Cup holders are added both on the central console and underneath it for multiple water bottles which can only enhance running comfort.
Sole F85 – general characteristics
The Sole F85 is the most feature-packed treadmill. Based on a 4.0HP motor,  it supports intense running and even athlete-specific workouts. Such a treadmill can be useful in a home with multiple runners or at the gym, where multiple users run on it each day.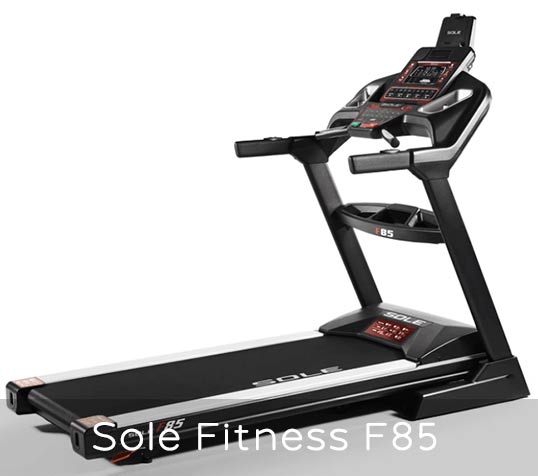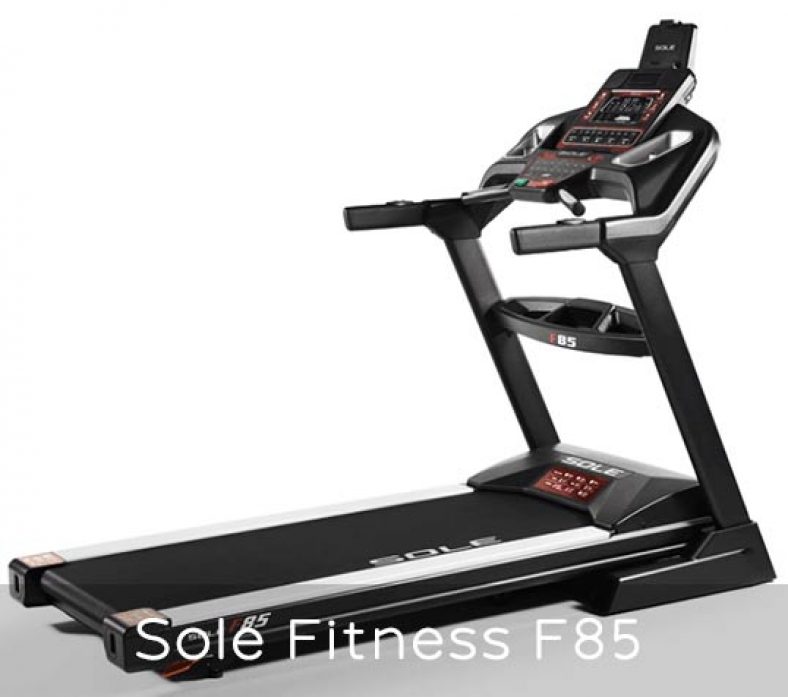 Based on a heavy-duty steel frame, it supports user weights of up to 400lbs, as compared to the F80's 350lbs. This makes it a bit more versatile for tall or overweight users who simply need extra ruggedness on their fitness equipment.
The treadmill also features a 10.1" TFT screen. Vastly superior to the LCD screens seen on the F63 and F80 treadmills, it's the type of screen that has better visibility regardless of the light conditions.
As a result of this robust construction, the treadmill also has the best warranty from the group. It features a lifetime warranty for the frame, lifetime warranty for the motor, lifetime warranty for the deck, 5-years warranty for electronics, 5-years warranty for parts, and 2-years labor warranty. Anyone serious about long-term running training is going to favor it based on its durability and the long warranty it enjoys.
The common benefits of the Sole F63, F80, and F85 treadmills
The 3 treadmills offer a very specific set of features that recommends them for users of various running skills. But they also offer plenty of similarities. Regardless of the technology involved in these treadmills, they're all used in the same way.
Reduced joint impact with the Cushion Flex Whisper Deck

The main benefit of these treadmills is they offer an indoor running option which allows users to keep on moving regardless of the weather. These are some of the most important fitness machines in terms of weight management and Sole users a Cushion Flex dampening system to further reduce the impact on each stride.

This is why the treadmills are highly appreciated both by new and experienced runners. Having the freedom of running for an hour without experiencing knee pain can be seen as a major advantage. On average, an hour of running at a pace of 5mph burns around 500 calories. This increases to around 750 calories at a pace of 7.5mph. The treadmills are among the most efficient fitness equipment options for losing weight without a major body impact.

The continuous heart rate analysis

All 3 treadmills come with continuous heart rate analysis. This shows clear data on cardiovascular health and effort. For example, moderate running is considered when the heart rate reaches 70%-80% of HR MAX effort. This allows users to know exactly where their cardiovascular effort is during a workout eliminating estimation from an objective-based training system.

Weight loss and flexibility benefits

As seen above, running burns calories efficiently. All 3 treadmills can be used to lose fat. They can be among the best when it comes to continuous weekly running workouts for losing weight. Even the F63 offers 15 inline levels and a 12mph maximum speed which is more than enough to start losing weight.

In terms of the right users for the treadmills for losing weight, F85 is the most supportive of its 400lbs maximum weight capacity. But users with a weight of up to 350lbs can also consider the slightly more affordable F80 instead. It's also worth considering that all of these treadmills show the estimated calorie burn on their digital displays.
Parameters
Sole F63
Sole F80
Sole F85
Motor
3.0 HP
3.5 HP
4.0 HP
Speed
0.5-12 MPH
0.5-12 MPH
0.5-12 MPH
Incline Levels
0 to 15%
0 to 15%
0 to 15%
Display
6.5″ LCD
9.0″ LCD
10.1″ TFT LCD
Weight Limit
325 lbs
375 lbs
400 lbs
Item Weight
254 lbs
265 lbs
301 lbs
Folding Design
Yes
Yes
Yes
Running Area
20″ x 60″
22″ x 60″
22″ x 60″
Heart Rate Monitor
Chest straps and pulse grips
Chest straps and pulse grips
Chest straps and pulse grips
Dimensions
82″ L x 37″ W x 57″ H
82″ L x 37″ W x 57″ H
83″ L x 37″ W x 57″ H
Warranty
Lifetime for frame, and motor, and deck
3 years for electronics and wear items
1 year for labor
Lifetime for frame, and motor, and deck
5 years for electronics and wear items
2 year for labor
Lifetime for frame, and motor, and deck
5 years for electronics and wear items
2 year for labor
How Sole's treadmills compare to other treadmills?
Notable treadmills can be found outside Sole. But most are quite similar even if some of the best come with iFit Bluetooth compatibility, the most considerable Sole treadmills drawback as the function is not supported.
Sole's treadmills vs MoonRun Portable Trainer
The MoonRun Indoor Aerobic Trainer is a compact alternative to a treadmill. If you don't have the space for a treadmill, you can still run right inside your home with this innovative running system.
Based on elastic bands you anchor on a wall or door, you can run while slightly leaning forward, which is beneficial to those who need to reduce knee pressure while running.
Most importantly, the system is portable and you can even anchor it outside on a tree when you want to train outdoors.
An interesting reason to consider MoonRun's trainer over a treadmill is simply that it's fun to use. With the help of virtual training, you can jump to avoid obstacles or simply run around a track racing people from all over the world. There's an included sensor that keeps an eye on your performance during these online training sessions.
If you lack the motivation to run on a treadmill, the suspended running trainer can offer the same cardiovascular workout but using a different running method.
---
Sole's treadmills vs Proform 905 CST treadmill
Proform's treadmill runs on the same motor of the F63. It also supports a maximum speed of up to 12mph which means runners won't be able to run faster on this treadmill by comparison. However, Proform's treadmill is iFit compatible and those who prefer to run with online coaching are going to be better off with the 905 CST treadmill.
Sole's treadmills vs Life Fitness treadmills
The Life Fitness T3 treadmill comes with the same Flex Deck cushioning system which makes running comfortable. It runs on the same motor and it also supports 12mph maximum running speed. The T5 has a similar motor with a similar maximum speed.
However, it features a larger running surface with its 60" X 22" compared to the T3 treadmill. In terms of user capacity and built quality, the T5 is the same with the Sole F85 treadmill as both support 400lbs maximum user weight. In terms of accessories, the F85 is superior with plenty of storage space for multiple water bottles and even a tablet.
Sole's treadmills vs Bowflex BXT6
With a maximum user weight capacity of 300lbs and a 3HP motor, the Bowflex BXT6 is similar to the F63 treadmill. Its Comfort Tech Deck Cushioning system is slightly inferior to the one on the Sole treadmill. With a similar size, the BXT6 treadmill would only be the first choice in detriment of the F63 based on its lower price.
Life Fitness Treadmill T5 is the only truly versatile option worth considering over the Sole treadmills. It wouldn't improve the overall fitness level of the user, however. With a similar weight capacity and a similar top speed performance, the treadmill is among the worthy options for the home user and some gyms.
Sole running treadmills are made for all types of users. The F63 treadmill is the right option for anyone starting with running and who's also on a budget. While a bit more expensive than an alternative such as the Bowflex BXT6 treadmill, it offers good functions and plenty of functionality.
The balanced option is the F80 Sole treadmill which comes with a folding design that helps reduce storage space users need to clear. Similar to the F85 in robustness, it's the type of treadmill home users of all training levels can choose.
With rugged construction, the Sole F85 treadmill is the most impressive. Backed by comprehensive warranty and the highest user weight capacity, it also features the strongest treadmill motor. Those who train multiple times per day can consider its high performance as an overweight user who can only use the most supportive fitness equipment.
Also based on large rollers, the F85 treadmill is very quiet. Those who prefer to train and run at home might find them appealing just based on this reason. With smooth transitions between resistance levels, it's a highly-efficient treadmill for a natural running stride.