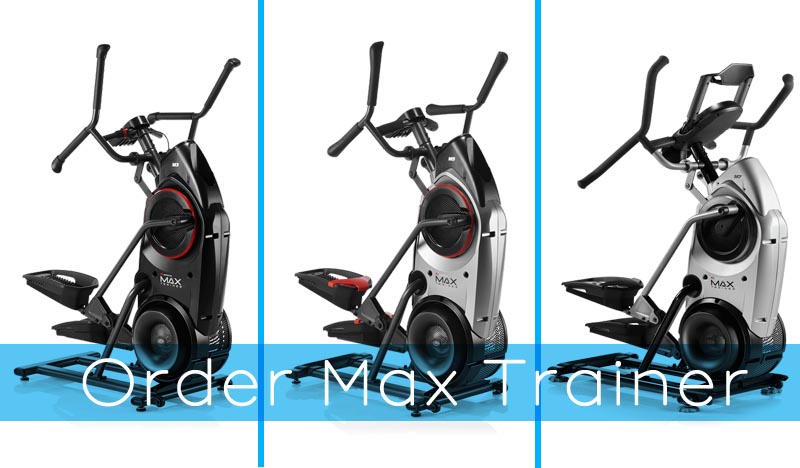 Are you interested in ordering a Max Trainer from Bowflex?
If so, you should be aware of a few key things before you commit to making a purchase. Since these machines are fairly expensive, you want to be sure that you have all the information you need to pick out the one that's best for you.
Those who have been feeling a little unsure as to which Max Trainer to go for, as well as the buying process and brand, you're in the right place.
We're about to take you through the entire rundown of everything you need to know bore buying a Bowflex Max Trainer. By the end, you'll be left with a much clearer picture as to all the different considerations involved to ensure you make the best decision possible.
Why Do You Need a Max Trainer?
Initially, these Max Trainers by Bowflex look similar to elliptical machines. They look alike and they also seem to have a similar movement pattern at first glance.
You use your feet in circular movements for a low-impact form of exercise.
Having said that, there are some major differences and benefits of using a Max Trainer. These machines work effectively to provide your lower and upper body with a good workout.
The motion of the foot pedals isn't circular like elliptical machines. Instead, it creates more of an up and down motion.
Moreover, Max Trainers involve your arms a lot more. You hold onto the handles and move your arms backward and forwards.
They come with various workout programs built-in which allow you to set the specific workout that helps you hit your individual goals. All the information surrounding your workouts, such as calories burned, are shown clearly on the display.
You are given the ability to effortlessly adjust the resistance to your preference too. Not to mention, they only require an AC adapter to be powered up and allow you to connect various devices to enhance the exercise experience.
To learn more about the specific Max Trainers and their prices, take a look below.
---
Max Trainer Prices – Which One to Choose
You can find the Bowflex Max Trainers in a few different models. These include the M3, M5, and M7. They all have slightly varying features, which means there are significant price differences between the three.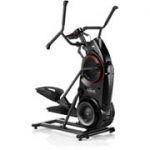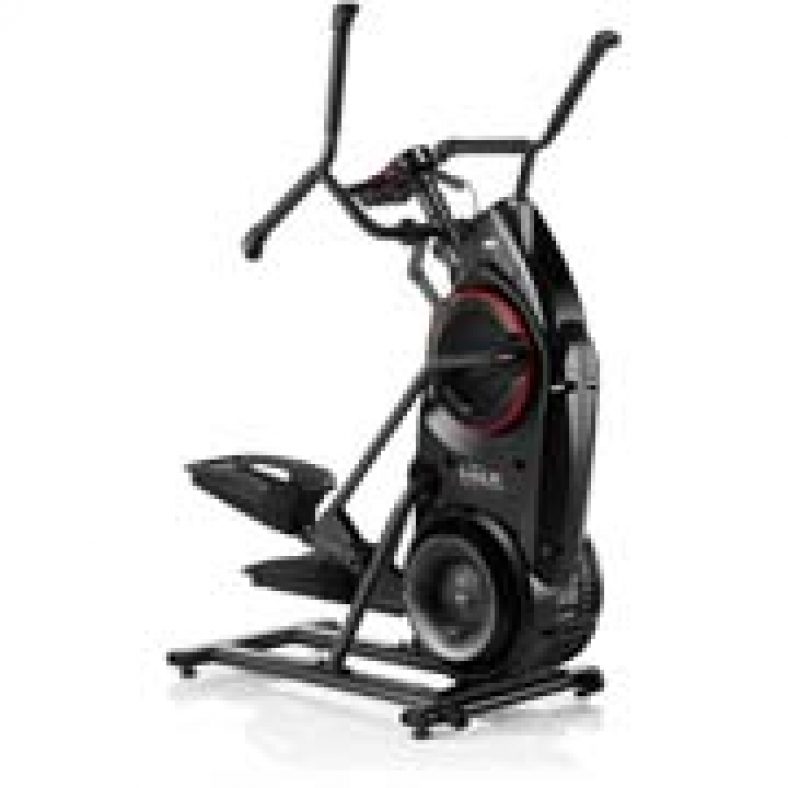 The M3 is priced the lowest at $999.
This model is 117.1×63.5×159.8cm in size. As a result, you can be sure to fit it in different rooms of your home without taking up too much space.
It is primarily black in color with some red features too. We found it to have a maximum weight capacity of up to 136 kg which is plenty for most people to use the machine safely and comfortably.
The entire machine weighs 64.9 kg and comes with wheels on the bottom which allow for easier transportation.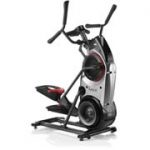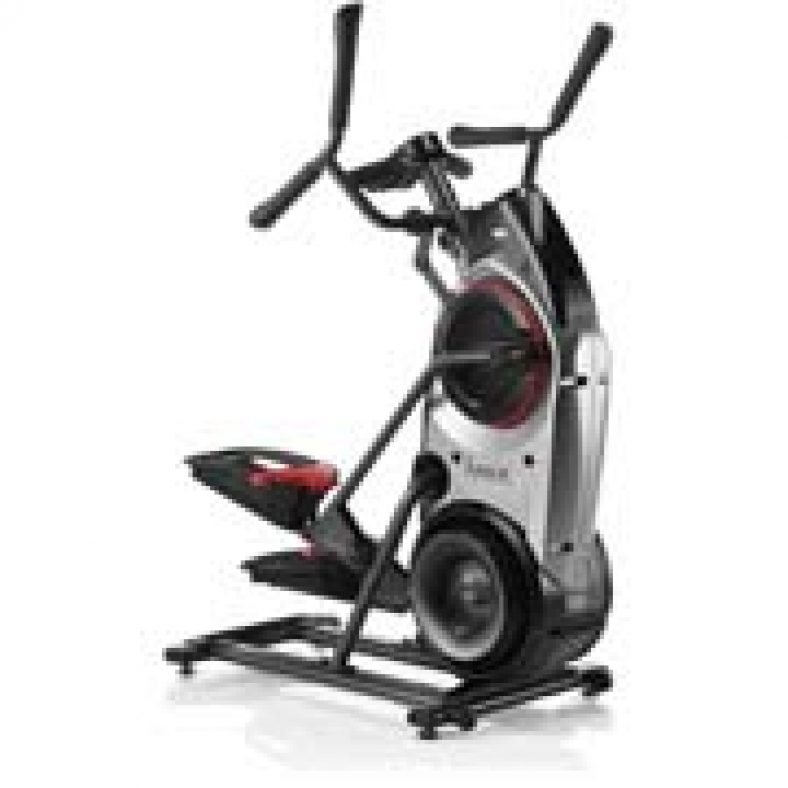 The M5 is priced at $1599, due to the fact that it comes with more workout features.
Similarly, to the M3, it weighs 64.9 kg and is 117.1×63.5×159.8 cm large. Furthermore, it comes with wheels on the bottom for transportation as well.
This model incorporates silver, black, and parts of red in its design to distinguish itself from the other two trainers.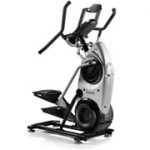 The M7 is the most expensive options in the Max Trainer range at $2199.
This one is the largest and heavier model out of the three Max Trainers. It weighs 67 kg and is 124.5×77.5×166.4 cm in size. The M7 also comes with wheels to enable hassle-free transportation.
They've used silver and black colors to make this model clearly look different to the M3 and M5 trainers.
We liked how the ladder style of pricing is simple. It clearly lets potential customers know that the M3 will come with the least number of workout features, and the M7 will have the most. This leaves the M5 in between to showcase it has a good balance of both – slightly lower in price than the M7, but with more features than the M3.
Bowflex Max Trainer M3 vs. M5 vs. M7 (Reviews and Comparison)
In order to facilitate the comparison of consumers, we have done a detailed study and made a form of technical parameters.
If you're interested to know more about the comparisons between the M3, M5, and M7 Max Trainers, this section is for you.
They all come with complete full body stimulation, 14-minute fat burning modes, and a low-impact form of exercise.
You can select between two workout programs with the M3. This includes a Max interval mode and a manual mode. The M5 has eight workout modes to choose from. These include the following:
Max interval mode
Smart Max Interval
Calorie Burn
Fat Burn
Calorie goals
Stairs
Steady state
Fitness test
Manual mode
The M7, again, takes things a step further and provides you with 11 different workout programs.
While using the M7, you can benefit from the onboard computer that takes information about your fitness after some time of using it. You are then able to experience more personalized workouts that are tailored to your specific fitness needs.
You can also connect Bluetooth devices to it too, which also goes for the M5 model. The M3 doesn't include any of these tech advancements.
There are some similarities between all three Max Trainer models. As we mentioned before, they all include a 14-minute fat burning mode as standard.
Each of them provides you with ample space for water bottles and devices.
You're able to see extremely accurate heart rate statistics on the displays. This is because all models come with a chest strap heart rate monitor that connects to the Max Trainer.
Lastly, all three Max Trainers have an impressive maximum capacity of 300 lbs.
Ordermax Trainer: What They Can Offer
Now that you know a little more about what Max Trainers have to offer, you may be wondering more about the process of purchasing one of their models through the Ordermax Trainer website.
You'll be glad to hear that the entire process is super easy. To learn more about this brand and the benefits of buying directly from them, have a quick read below.
Bowflex machines have been around for around 30 years. This has given them plenty of time to perfect the machines they put out.
One of the biggest reasons as to why they are authoritarian when it comes to fitness machines is because they understand that everyone has different fitness levels. Therefore, they make sure to manufacture exercise machines that can cater to the pros, intermediates, and beginners.
They also put a massive focus on making workout machines that truly work. Many customers have mentioned how they've managed to lose weight and become fitter within a matter of weeks.
The Latest and Lowest Prices
When it comes to finding these Max Trainers for the best price, you'll find there are tons of different websites that you could choose from.
Having said that, we recommend buying directly from Bowflex. They tend to have the best offers and package deals available compared to other sites.
We found that you can receive your Max Trainer without having to pay for shipping. This is a fantastic service, especially when you consider the size and weight of these machines.
One of the reasons as to why we advise purchasing from Bowflex is because you have the chance to use more discount codes and coupons.
Moreover, they seem to consistently have offers and various freebies. So, be sure to check their website to grab some great deals.


Constant Source of Goods Available
When it comes to purchasing directly from this brand, we liked how they always make sure to stay topped up on their inventory.
In the rare cases that they aren't, you can be notified as to when the specific trainer you're after is back in stock.
Fantastic Customer Service
Customers receive awesome support before, during, and even after they've purchased a Bowflex machine directly with this company.
We appreciated how Bowflex Max Trainers have a 100% satisfaction guarantee as well. Not to mention, you can also benefit from the 6-week refund period that they offer.
These trainers require some assembly which some customers may struggle with. Going elsewhere would result in higher charges. But when you go through the company website, you'll notice these assembly charges are less.
Overall, the customer service is awesome at every stage of the buying process.
Should You Order Max Trainers from Amazon?
From personal experience, and seeing what other customers have noticed first-hand, we recommend that you avoid buying Max Trainers from Amazon.
A glaring downside to ordering a Max Trainer via Amazon is the price. We noticed that the prices for these exercise machines were higher on Amazon compared to the official website.
It's also common to find Max Trainers that are sold out or currently unavailable. We realized it was difficult trying to find out any more information other than that. You never know when or if the item will be back in stock.
All in all, it's best to stick to the official website. There are more opportunities to get better deals, the price is lower, and you can be sure that you're getting the real deal.
Should I Buy a New or Used Max Trainer?
While we understand that purchasing a new or used Max Trainer is a personal choice, we are going to point out some key factors to take into consideration.
First of all, the sheer complexity of these workout machines is incredible. As a result, there are many moving parts which leave more room for things to go wrong with used ones.
With a used Max Trainer, you can never be sure of how the previous owner maintained and used it. You have no real idea of how it was assembled. Plus, if something does go wrong, you are not covered by any warranties.
You also put yourself at a higher risk of injury when using used machines of this caliber.
We recommend paying extra and sticking with a brand-new Max Trainer. The aesthetic design of a new model alone is enough to warrant a higher price.
But the benefits of a new one is well worth the extra price. It's safer and will last you much longer. Furthermore, you can feel at ease knowing that you're covered by their warranties.
How to Buy Max Trainers Online?
The overall process of purchasing a Max Trainer online from the official website is incredibly easy.
Simply pick your chosen workout machine and add it to the shopping cart.
Be sure to take advantage of any discount codes and enter them to save money.
Next up, fill in your address and billing details. All that's required then is to confirm your order and wait for it to arrive.
Before you know it, you'll have your chosen Max Trainer up and be able to enjoy burning calories and improving your fitness.
---
Bowflex's Max Trainer range of workout machines provide you with an intense, effective, and low-impact way of exercising. Customers have been reviewing these Max Trainers with high praise, and once you begin digging into the benefits they have to offer, it's not a surprise.
While the price may be steep for some, you can feel confident in knowing that you're paying for serious quality.
If you had any reservations, questions, or simply wanted to gather more information before committing to a purchase, we hope you've found our buyers guide useful.