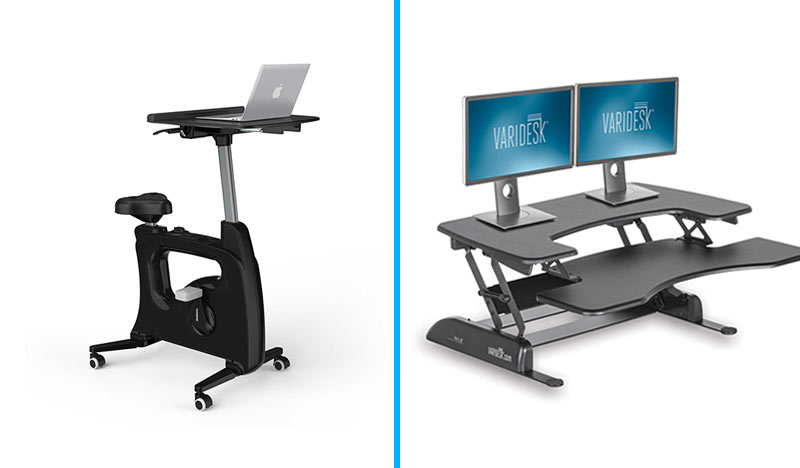 Standing desks offer a healthy solution for jobs that require long hours of sitting. Flexispot and Varidesk are two of the most sought after standing desks on the market, but selecting between the two may lead to a bit of indecision as they each offer remarkably different features and cater to a different set of preferences. We've created an in-depth comparison guide of these two standing desks to help you evaluate which one is best for you. We are going to waste no time and dig right in!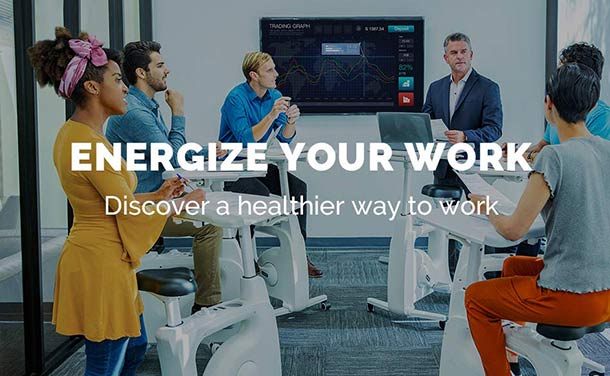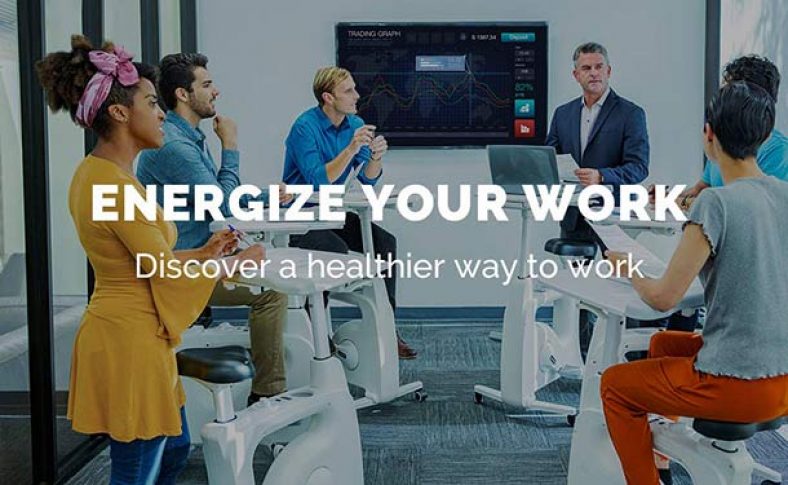 Flexispot Deskcise Pro doubles as an exercise bike and a standing desk all at once. This desk-bike machine makes a fantastic option for anyone seeking to integrate more movement into long, seated workdays. Countless 9-5er's wish they had more time in the week to hit the gym and work on their fitness routines, but now that is an at-home reality with Flexispot Deskcise Pro.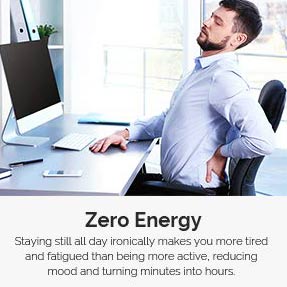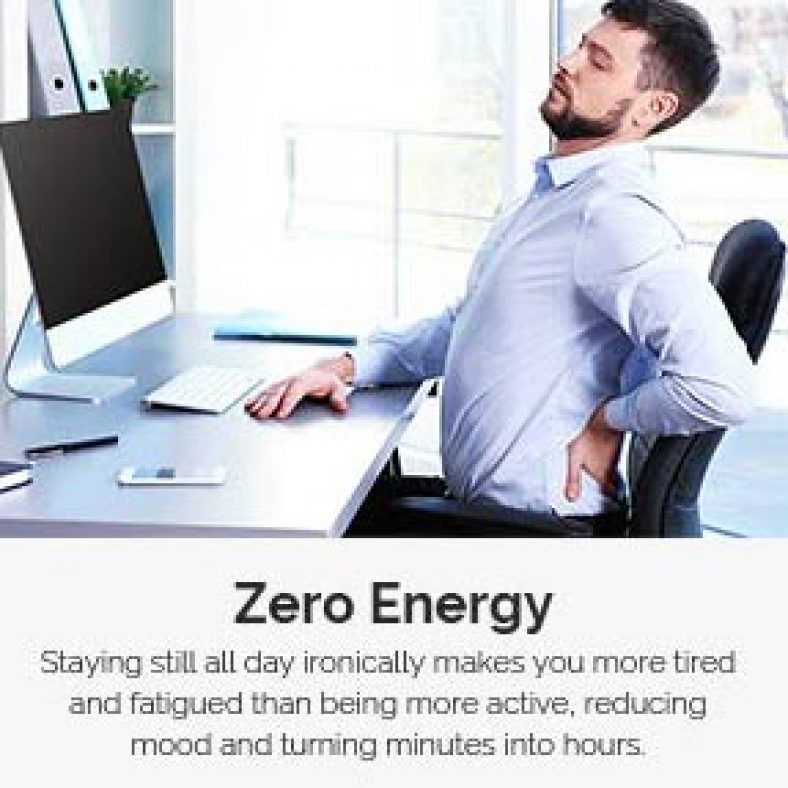 Users can enjoy customizable workouts with adjustable speeds and 8 resistance levels. Many customers claim that the mechanism is so effortless that it doesn't even feel like they are working out. Many have reported that using this machine has resulted in effortless weight-loss as they pedal away throughout the workday. It is common knowledge that a sedentary workday with minimal movement lowers efficiency and zaps energy due to reduced blood flow from less movement. Flexispot Deskcise Pro offers a solution to the unhealthy culture of sitting for 8 hours per day by increasing blood flow and energy levels throughout what would otherwise be a day with no activity.
The practical deskspace can be easily adjusted with enough room to fit a laptop and a couple of other small items (books, a planner, etc). The adjustable, ergonomic seat offers comfortable, quality cushioning and is designed to be sat on for long periods of time. The pedals and seat are adjustable and can accommodate a range of heights.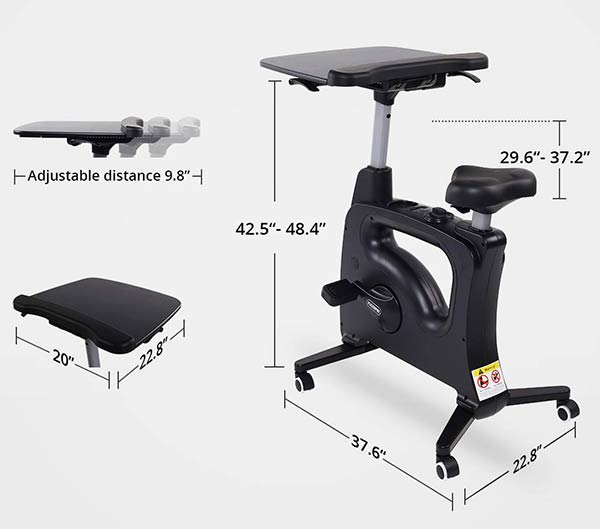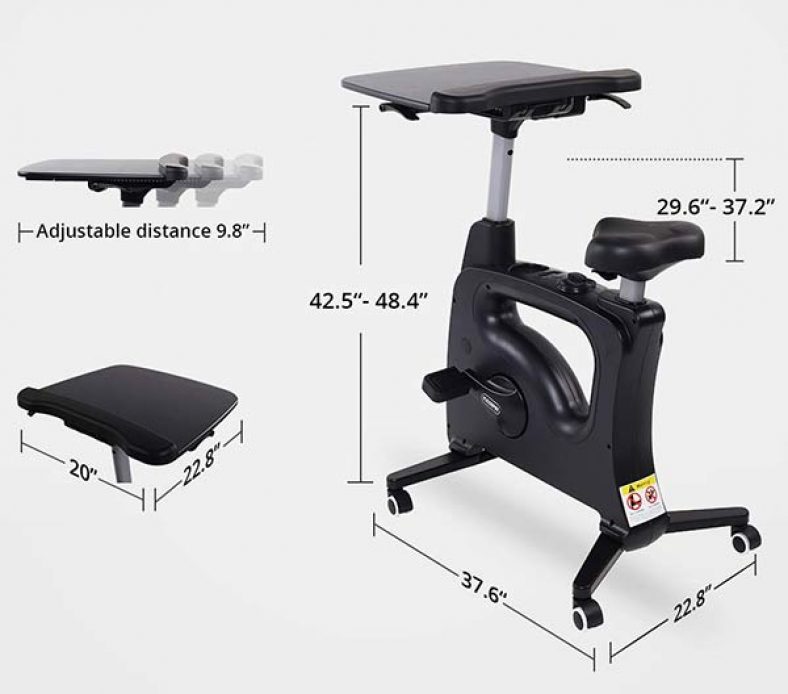 This product measures 42.5"-48.4" (height) x 37.6 (length) x 22.8" (width)
The item weighs 88.3 pounds and has a weight capacity of 300 lbs
3-year warranty and certified by TUV SUD
Mobile caster wheels with locking capability
Part exercise bike, part standing desk
Multiple resistance levels with dial and LCD display
Easy fold-up for storage
LCD display requires two AA batteries
Sleek, innovative, ergonomic design
Comfortable, adjustable seat
Customizable workouts with 8 resistance levels
1-minute assembly
Adjusts easily between sitting, biking, and standing
Easily moveable with four durable caster wheels with 360-degree swivel feature
Quiet pedaling. The machine does not produce a loud sound when in use.
The desk space is not angled and is not large enough to rest arms while typing (there is a wrist-rest bar, however)
No drink holder or compartment for storing small items like pens, etc
Some may not find the seat to be comfortable for more than 3 hours at a time
The Flexispot Deskcise Pro feels quite the same as riding a traditional exercise bike, except the seat is designed to be sat on for longer periods of time. Coverings for the pedals can be comfortably used with either shoe, socks, or bare feet. Located on the bike frame is the resistance dial which allows users to adjust the resistance between speeds of -1 through +8. Data such as the timer, speed, distance, calories burned, odometer, and RPM is all tracked on the LCD display screen.
If the user does not wish to use the exercise bike at any given time, they can simply stand up and use the FLEXISPOT Deskcise Pro as a normal standing desk. The desk-space offers a wrist-rest space for comfort and convenience, but there is not enough space for elbows to rest. The surface of the desk measures 23" x 17" and is not built at an angle. The desk height is adjustable by a pair of levers located on the underside.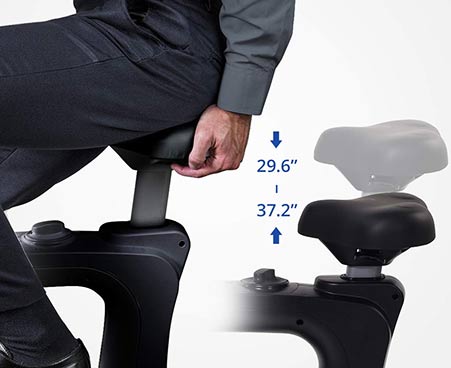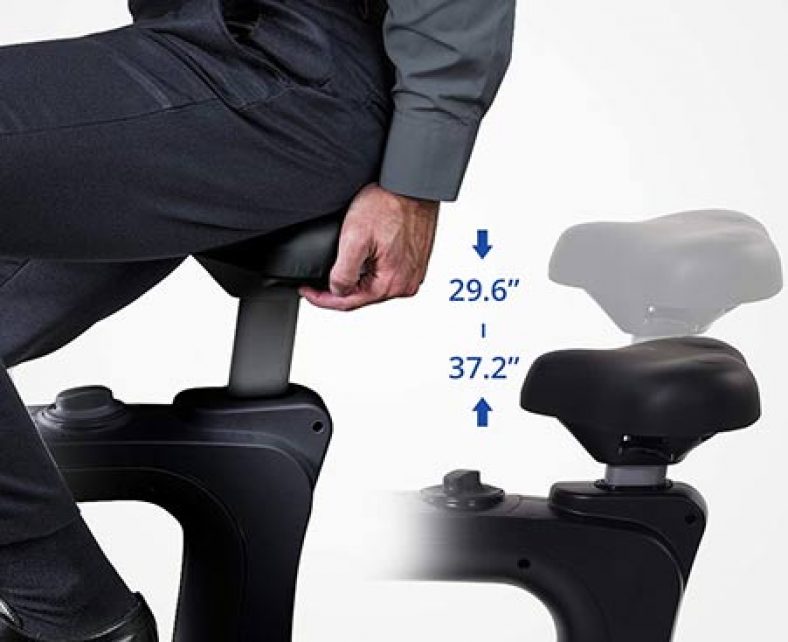 The compact, solidly built design makes it easy to fit the machine in the corner of a bedroom or office space.
---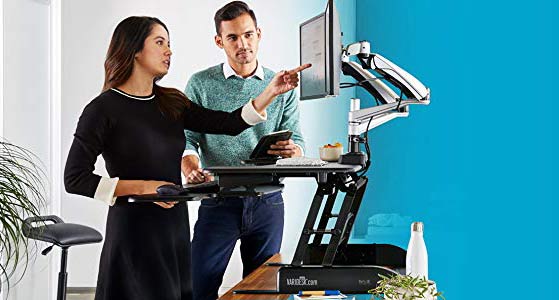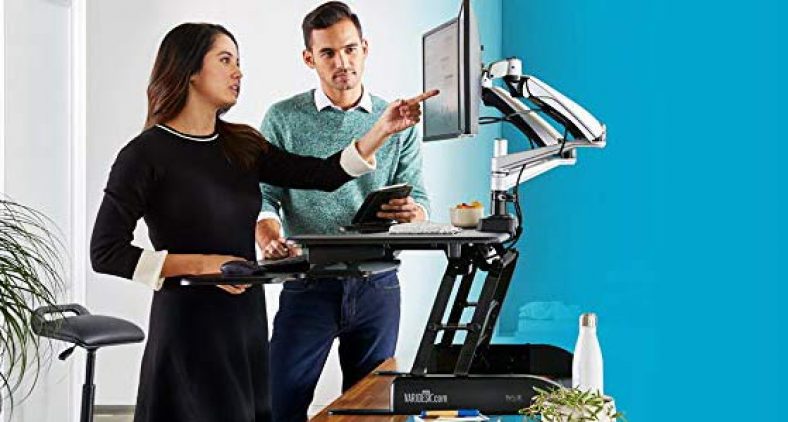 Varidesk Height-Adjustable Standing Desk Pro Plus 36 is a spacious, versatile, two-tier standing desk designed for dual monitors.
The collapsible design can be adjusted into a few different positions depending on preference. Unlike Flexispot Deskcise Pro, Varidesk Pro Plus operates solely as a conventional standing desk add-on and does not have an exercise bike attached. The two desks are in fact entirely different.
Varidesk Pro Plus offers two spacious tiers. The upper tier measures at 36" x 12.25" and is designed to hold up to two monitors. The lower tier is for a keyboard, mouse, papers, and other office items. The desk offers 11 different height settings to accommodate a variety of different heights. It comes in 4 different color options. It must be used in conjunction with a conventional desk, as it is designed to sit on top of a desk or table to offer additional height and space to be used while standing.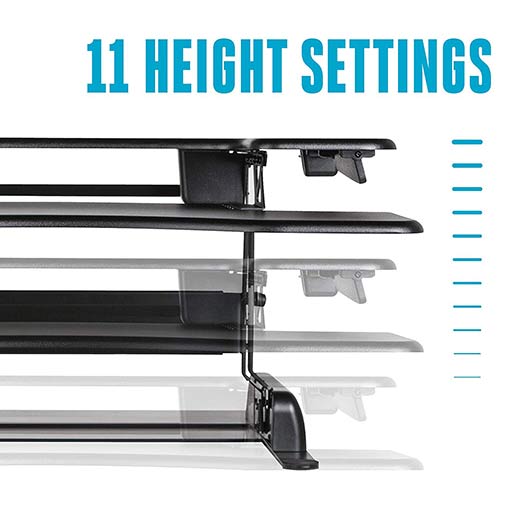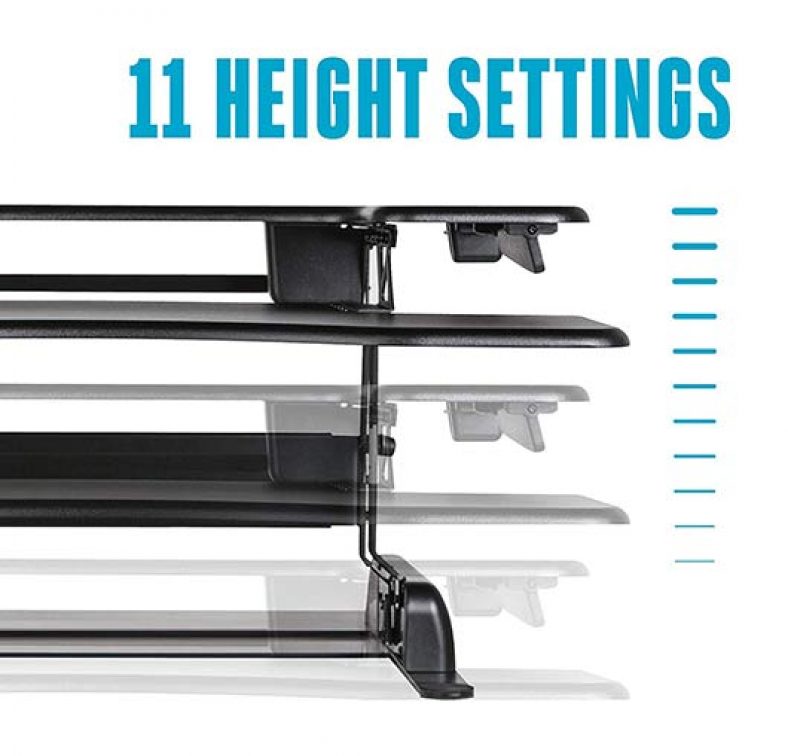 2-tier desk design offers a spacious workspace
Top-quality product designed with sturdy materials and a heavy, weighted base
5-year limited warranty
Sleek, ergonomic design
35-pound capacity
Spacious upper tier measures 36" x 12.25" and can accommodate up to 2 monitors
Comes fully assembled, no tools or complicated building steps required
Sturdy and stable
Best selling model for standing desk users
Additional monitor arms can be added for extra space
30-day risk-free trial
Can be adjusted to accommodate a range of different heights
Must be used in conjunction with an existing desk. Is placed on top of a conventional desk and used as an add-on. Customers who do not already have an existing desk in their home or office may need to purchase one in order to use this product.
Some users report that it is difficult to utilize the height adjusting function
Varidesk Pro Plus gets raving reviews because of the minimal effort required to use it and its sturdy performance. It can be used directly out of the box, and popped up to the users desired height. The two-tier system is designed to accommodate up to two monitors or laptops on the upper tier, and has plenty of space for a keyboard, mouse, books, etc, on the lower tier. As far as standing desks on the market go, this is one of the most sought after simply because of its durability, reliability, and user-friendly appeal.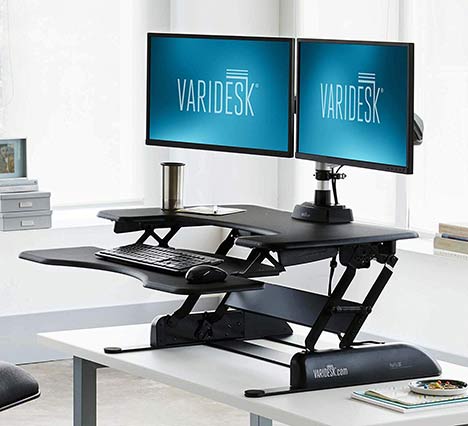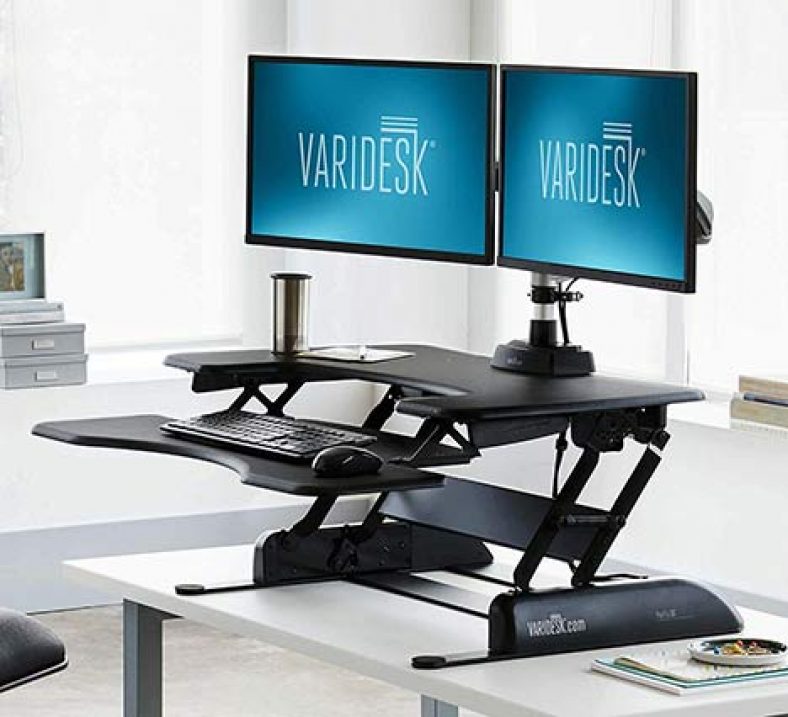 ---
Differences Between FLEXISPOT and VARIDESK
Flexispot and Varidesk both function as standing desks, but are vastly different with varying features and specifications. Here's a breakdown of the details.
The price point is essentially the same. Flexispot Deskcise Pro and Varidesk Pro Plus both cost around $400.
Easy set-up
Both are lightweight and easy to move around
Each offers a warranty that is valid for quite a few years after purchase
Both are sturdy products noted for their durability and high-quality features
Differences in Features & Specs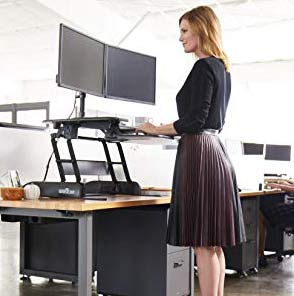 Flexispot Deskcise Pro is not your average standing desk, it functions dually as an exercise bike and even looks like an exercise bike from afar (except that it also includes a desk space). It will likely mainly the only appeal to customers who are seeking to integrate more active movement throughout their workday.
Varidesk offers a more conventional standing desk product than Flexispot and in that sense may be more convenient and versatile for customers just seeking to fulfill everyday work tasks in a standing position. Varidesk can be moved with greater ease since it is just an add-on for an existing desk whereas Flexispot Deskcise Pro is its own standing structure.
| | FLEXISPOT | VARIDESK |
| --- | --- | --- |
| Dimensions | 42.5"-48.4" (height) x 37.6 (length) x 22.8" (width) | 13.9 x 13.9 x 3.6 іnсhеѕ |
| Weight | 75 lbs. | 35 lbs. |
| Noise | Quiet | No moving parts; noiseless |
| Main function | Exercise bike standing desk | Conventional standing desk add-on |
| Set-up | Minimal | No set-up, ready out of the box |
| Price | check price | check price |
| User-friendly rating | Excellent | Excellent |
| Deskspace | On the smaller side; only designed to fit a laptop with a couple of inches of extra room left over | Very spacious, double tier design can hold up to hold two monitors, plus keyboard, books, and other items. |
| Color | Black | 4 different colors available |
Buyer's Guide for Flexispot and Varidesk
Standing is the new sitting, they say, so as a result, you've been in the market for a standing desk and want to make sure you choose one that best suits your needs. Flexispot and Varidesk both offer very different features, but essentially, they each offer a top-quality standing desk experience. Here are some commonly asked questions about the two products to compare and help figure out which one is best for you.
If I don't want to ride an exercise bike for my entire 8 hour work day, how does Flexispot also double as a standing desk?
The compact design of Flexispot makes it easy to simply stand and continue comfortably using the machine in a standing position. Most users report that the bike seat is only comfortable for a few hours at a time, so the product is also specifically designed to be used in a standing position. Some may find it awkward simply standing over an exercise bike to use the standing desk, however, most customers have reported that because of the machines compact design, it is no hindrance at all.
How easily can Flexispot and Varidesk be assembled?
Flexispot arrives in 2 pieces, all that needs to be assembled is putting the desk-top on. Varidesk arrives fully ready and can be used right out of the box.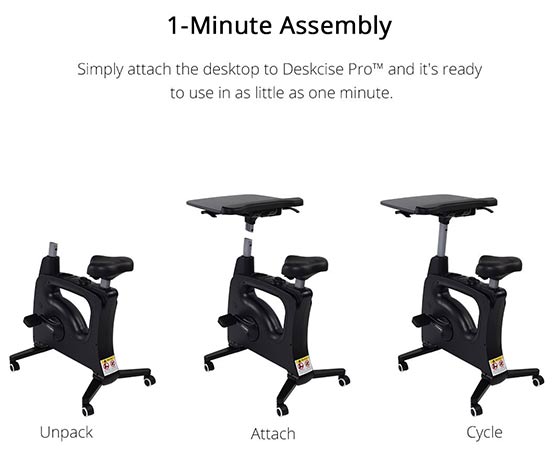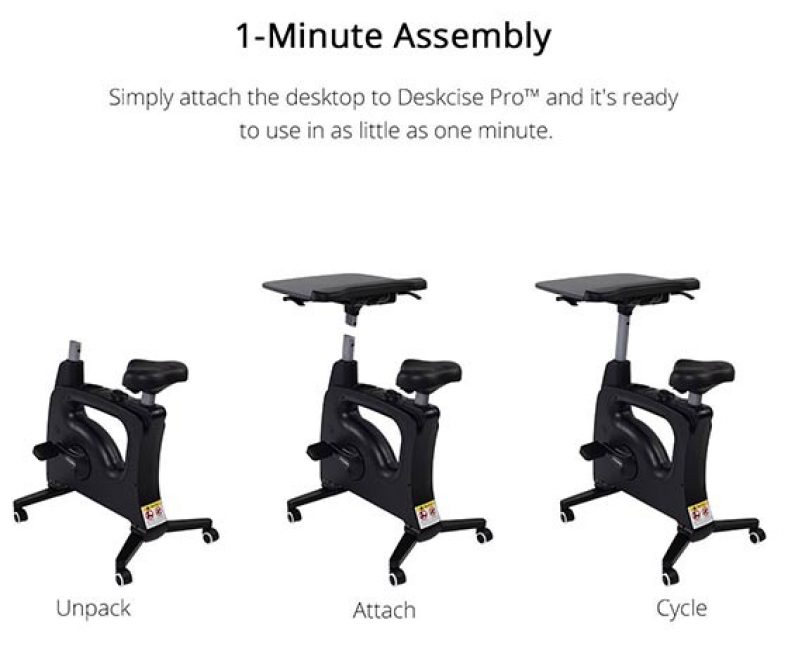 Which of the two products has a larger deskspace?
Frankly, the deskspace of Flexispot is not very large at all, it can comfortably fit a laptop and maybe 1 or 2 other small items and that's about it. For those who need a larger deskspace, Varidesk might be the ideal option, as its double-tier design can fit up to two monitors, keyboards, and much more.
Which product is better for office use?
Flexispot may require special permission to be brought into a working office outside of home since it is essentially an exercise bike with a desk attached. Since Flexispot is very quiet when running, it would not produce any sort of noise distraction in an office space, but some may find it distracting visually. Varidesk is compact enough that it could be easily integrated into any workspace. Both products can be used easily at home.
How easily can each product be transported?
Flexispot is the heavier of the two, but it can be easily moved on its wheels. Varidesk is much lighter, about half the weight of Flexispot, and can be easily lifted to be moved.
Flexispot and Varidesk each consistently earn high ratings by users seeking a standing desk experience. Although they both offer extremely varying features, they are both excellent investments and worth the semi-expensive price tag.
The whole point of having a standing desk is to combat the conventional seated 8-hour workday since standing instead of sitting offers a whole host of health benefits.
Flexispot offers the added bonus of a bike riding option in conjunction with the standing option. Whereas Varidesk only offers a standing option, but with a much larger desk space. In the end if really boils down to the customer's personal preferences, as both are equally high-quality products.