Have you been scrolling through Instagram, yearning to have the energy to keep up with the fitness influencers that you follow? Are you tired of fighting with your body in order to get the muscle definition you have been working so hard for? So are we!
That's why we have compiled recipes and tips from the world wide web that will help you to reach your hard-earned goals more quickly and easily.
After all, nutritionists say that your diet makes up 80% of weight loss and muscle gain. There's no better time to start meal prepping than tonight!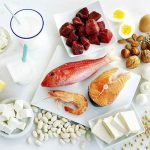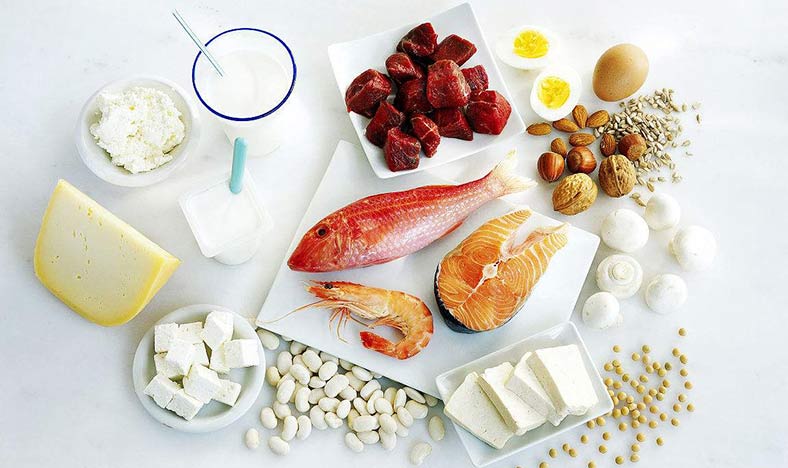 Optimizing your body for muscle growth by following a balanced diet is very important. You will be able to perform better at the gym and have a faster recovery time when you are getting all the macronutrients that your body requires daily.
Four of the most important components for building muscle are:
Total Calorie Intake
Protein
Carbohydrates
Fat
You should be consuming enough calories every day, while also making sure that you do not go overboard. There is a limit to how much muscle your body can gain per month, so a slow gain of 2-4 lbs throughout the month is a good strategy. Beginners can aim for around 4 lbs, as they will have a higher potential for muscle growth. More experienced lifters, however, should aim for somewhere closer to 2 lbs (Note: If you gain more than this amount of weight within the month, the additional weight is likely to be stored as fat rather than muscle).
So, how many calories should I be consuming daily to achieve my body goal?
Luckily for us, there is a very simple way to calculate how many calories our bodies need. Researcher Lyle McDonald recommends multiplying your body weight in lbs by 15 and then adding 200-400 calories to that total, depending on your lifting experience.
Take a 175 lb man, for example:
175 (lbs) x 15 = 2625 calories (to maintain his current body weight)
Add 200 extra calories, because he's an experienced lifter (rather than 400 for beginners)
His total comes out to 2825 calories for the day
The results will vary depending on your individual metabolism and body chemistry, so you may need to adjust this formula later on — but it is definitely a good starting point.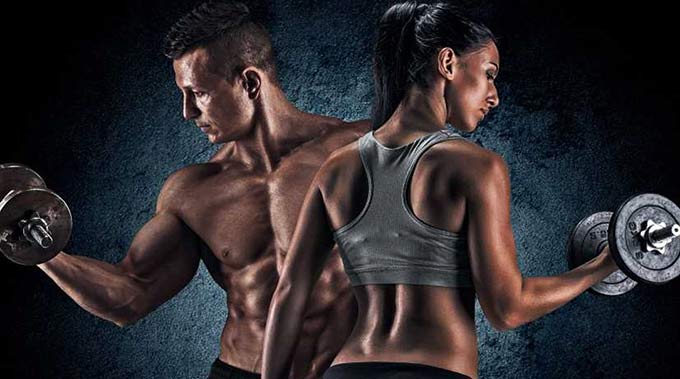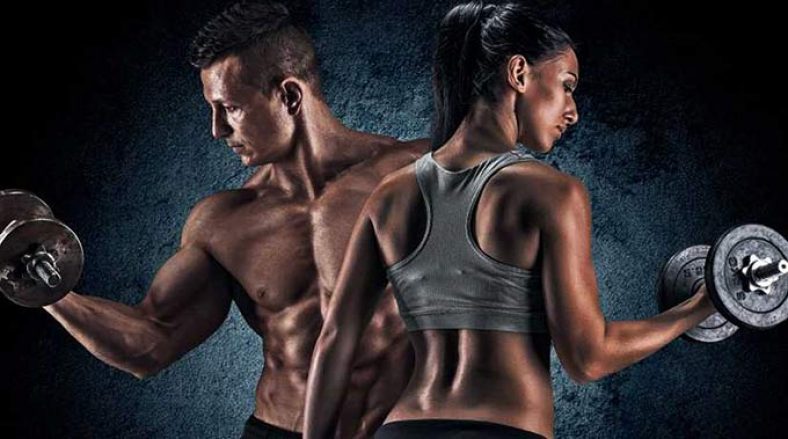 How much protein, fat, and carbs do I need in my diet?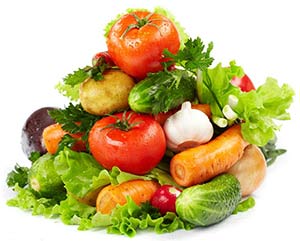 We hear it all the time: protein builds muscle. But how much is necessary? Can you consume too much? The Journal of Sports Medicine stated in 2018 that a range between .73 to 1g of protein per lb of body weight is optimal for muscle growth. Going over this number is not generally dangerous — as long as you have healthy kidneys — but it will not provide an added benefit to your muscle growth, either.
Carbohydrates and fats are just as important. Carbs give your body the fuel it needs to complete your workouts, while fat supports your overall health and hormone levels. The Journal of Sports Medicine recommends .25 to .5g of fat per lb of body weight. Once you have added up your combined protein and fat calories based on these ranges, carbs will make up the rest of your calories for the day!
Worry not! If these numbers are overwhelming, a macronutrient calculator is a simple way to calculate the macros that your body requires, based on your preferences. Be sure to specify that you would like to gain muscle and are pursuing a high protein diet. While it is not a perfect calculation, it will help you get a sense of your own, personal range.
Any suggestions before I get started?
Before grocery shopping, you may want to take a look around your kitchen. If you are new to meal prepping, there are some tools that will make your life much easier. Some, you may already have, such as measuring cups and a blender. Others, such as a cooking scale, are not found in every kitchen, but will help you to measure out your portions more exactly.
To add more variety to smoothies and shakes, you can invest in a smaller, personal blender like the Nutribullet. They are easier to clean and allow for one-portion, portable servings. If you are drinking more than one shake or smoothie per day, you will be able to switch up the ingredients to give you a better variety in your diet. While these purchases are not necessary, they are a suggested investment you may choose to make on your journey to gaining bigger muscles.
What can I eat to build muscle?
Now that you are well-versed in what your calorie intake and macro balance should be, it's time for the fun part: eating! Eating frequently throughout the day will help to boost your metabolism. With the estimated ranges quoted above, you will have the freedom to determine the balance of carbs and fat that will best fit within your lifestyle. We have also gathered up some great forms of protein to eat in order to get the best results from your diet.
There are so many great breakfast options to help you build muscle! For example, shakes are a great way to consume a large number of calories without feeling intensely satiated. They are a good option for breakfast, as they will give you the energy needed to get your day started. A few protein-dense ingredients that you can add to your shakes are peanut butter, steel cut oats, and whey protein. This fitness blog points out that whey protein has high nutritional value and is easily absorbed by the human body.
The website Muscle & Fitness has a few creative, muscle-building shake recipes that sound absolutely delicious for breakfast (and they all include whey protein!):
Peach Cobbler Shake
305 calories, 24g protein, 49g carbs, 2g fat, 3g fiber
Shopping List:
Vanilla whey protein (1 scoop)
Sliced peaches in juice (½ can, drained)
Quaker Lower Sugar Maple & Brown Sugar Instant Oatmeal (1 packet)
Water (1 cup)
Combine all ingredients and blend.
Orange Creamsicle Shake
280 calories, 27g protein, 43g carbs, 1g fat, 2g fiber
Shopping List:
100% orange juice (1 cup)
Vanilla whey protein (1 scoop)
Fat-free vanilla yogurt (½ cup)
Combine all ingredients and blend.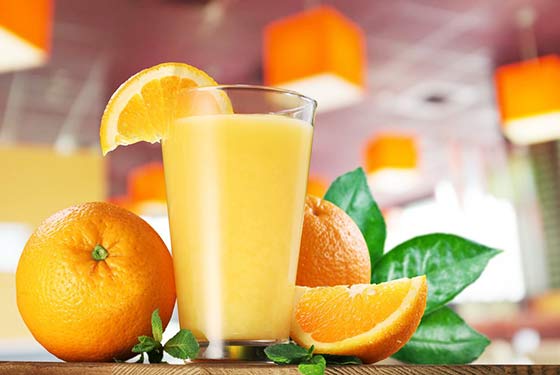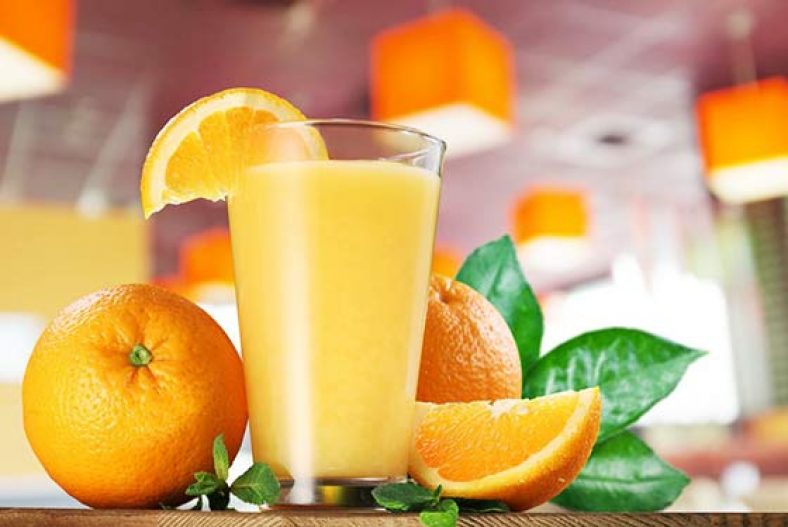 PB & CB Shake
461 calories, 37 g protein, 46 g carbs, 16 g fat, 2 g fiber
Shopping List:
Fat-free milk (1 cup)
Chocolate whey protein (1 scoop)
Natural peanut butter (2 tbsp)
Medium banana (1)
Combine all ingredients and blend.
---
Good news! Muscle & Fitness has more than just a few yummy shake suggestions — they have delectable lunch recipes as well:
Egg Salad BLT
520 calories, 19g fat, 36g carbs, 48g protein
Shopping List:
Egg whites (5)
Egg yolks (2)
Non-fat Greek yogurt (¼ cup)
Dijon mustard (½ tsp)
Chopped celery (¼ cup)
Salt and pepper (pinch)
Turkey bacon (2 slices)
Ezekiel bread (2 slices)
Lettuce leaf (1)
Tomato (2 slices)
Roasted Veggie Quinoa Salad With Grilled Salmon
476 calories, 17g fat, 32g carbs, 48g protein
Shopping List:
Quinoa (¼ cup, cooked)
Roasted vegetables (½ cup)
Grilled salmon (6 oz)
Roast Beef Sandwich
502 calories, 43g protein, 47g carbs, 16g fat
Shopping List:
7 " whole wheat bun
Lean roast beef (4 oz)
Lettuce (1 cup)
Tomato (1, sliced)
Low-fat cheddar cheese (½ oz)
Mustard (2 tbsp)
---
For the last meal of the day, but certainly not the least important one (none of them are!), we have found the following muscle-building dinner recipes to be very convenient and delicious:
Healthy Teriyaki Chicken
636 calories, 48g protein, 76g carbohydrates, 13g fat
Shopping List:
Skinless/boneless chicken breasts (4 oz)
Prepared teriyaki sauce (⅓ cup)
Orange juice (⅓ cup)
Cornstarch (1 tsp)
Ginger (⅓ tsp)
Extra virgin olive oil (½ tbsp)
Small broccoli florets (1 ½ cups)
Sliced water chestnuts (1 can or 8oz)
Rice (½ cup)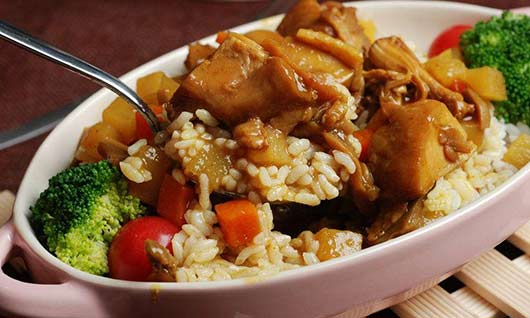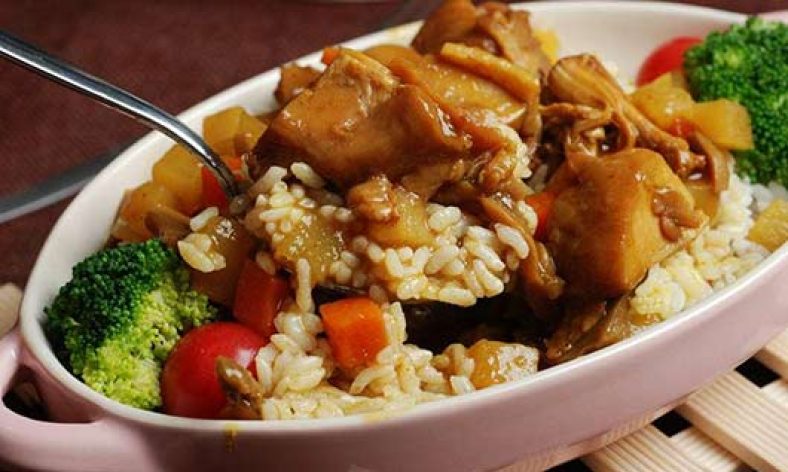 Glazed Pork Chops
559 calories, 44g protein, 56g carbohydrates, 17g fat
Shopping List:
Lean center cut pork chops (4 oz)
White rice (½ cup)
Dash (½ tsp)
Mustard (1 tsp)
Brown sugar (2 tbsp)
Cinnamon (½ tsp)
Basil (½ tsp)
Baby carrots (8)
15-Minute Shrimp Scampi
(Nutrition information not available)
Shopping List:
Linguine (8 oz)
Unsalted butter (2 tbsp)
Medium shrimp (1 lb, peeled and deveined)
Garlic (3 cloves, minced)
Crushed red pepper flakes (¼ tsp or more, to taste)
White wine (¼ cup)
Kosher salt and freshly ground black pepper (to taste)
Freshly squeezed lemon juice (¼ cup)
Zest of 1 lemon
Chopped fresh parsley leaves (2 tbsp)
Freshly grated Parmesan (¼ cup)
---
Even if you aren't a math whiz, making a few simple macros calculations will bring you a long way toward reaching your goals. It really is all about working smarter — not harder. We hope this list has helped you to discover a new taste for fitness! When you begin consuming exactly what your body has been craving all this time, your workouts and your muscles will thank you. Prioritizing your meal plan and collecting delicious recipes to use again and again will be your recipe for success in gaining the muscle mass you crave.