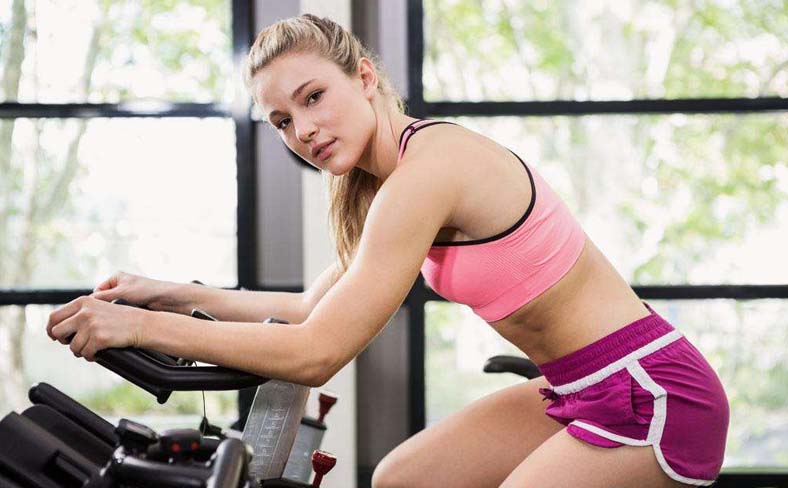 This article reviews Exerpeutic Folding Magnetic Upright Bike with Pulse which is one of the most popular exercise bikes available on the market. The article provides a quick review of this bike, what makes it unique, and why you should consider buying it.
Quick Overview of Exerpeutic Folding Upright Bike with Pulse
An exercise bike is an outstanding equipment for cardio workout. As compared to other machines, exercise bikes are compact, easy to store, and more affordable.
Exerpeutic is a renowned name in the home and commercial fitness equipment market. Indoor exercise bikes are some of their popular products.
Exerpeutic Folding Magnetic Upright Bike with Pulse is one good example of this brand.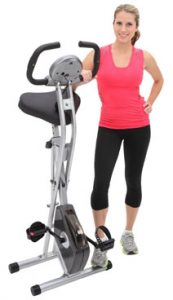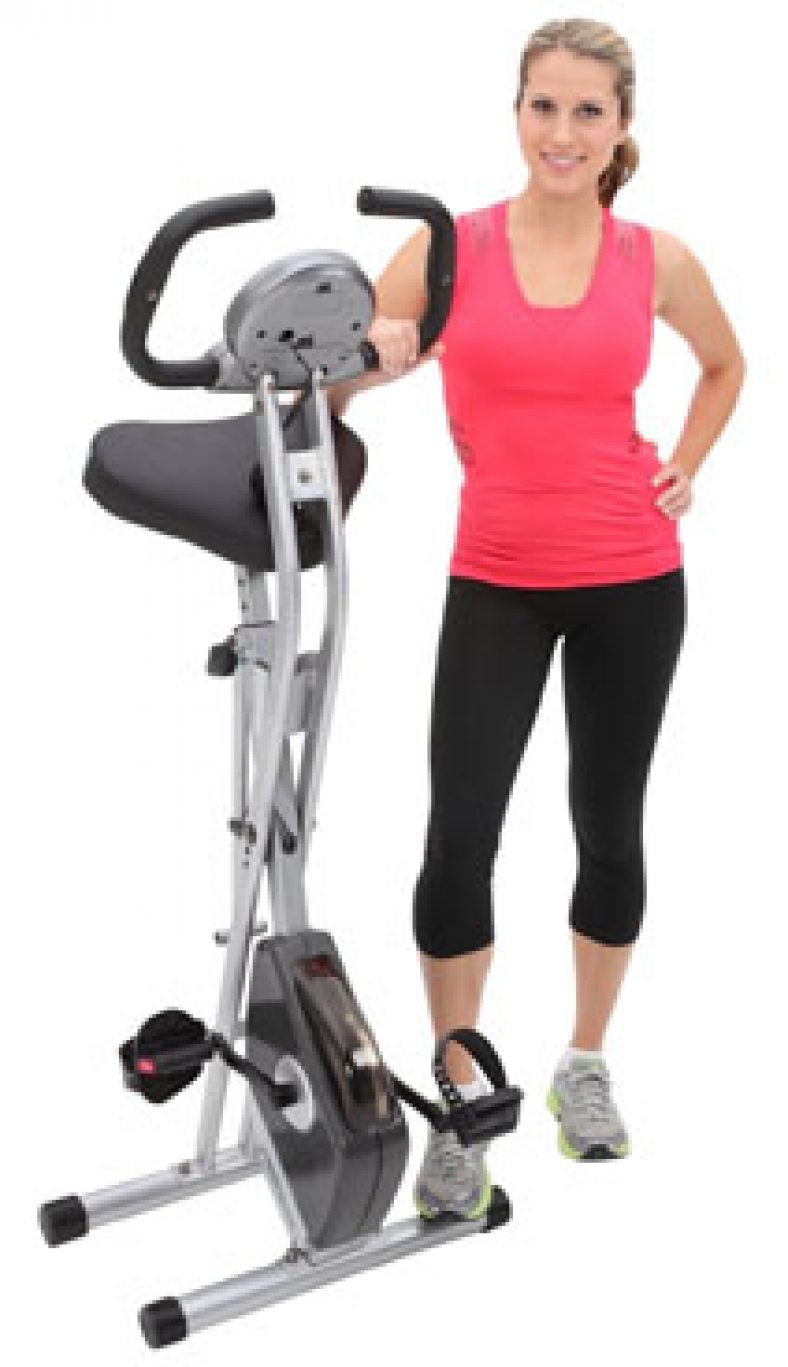 This exercise bike supports up to 300 lbs. weight so it is ideal for most individuals who are looking to purchase an indoor exercise bike.
Furthermore, you can adjust it all the way up to 6.1 inches. It features a heavily padded foam seat to provide maximum comfort to the rider.
The overall build of the bike is quite sturdy and it will not vibrate or wobble while in use. It would be a good idea to tighten all the bolts and screws so there are no rattling noises when you ride.
Exerpeutic Magnetic Upright Bike comes assembled so you don't have to worry about the assembly.
As the name suggests, you can fold this exercise bike to store it in small spaces. You can easily move it from one room to another.
Thanks to its eight-level tension control system, you can set the ride according to your desired intensity level.
The bike has a nice wide footprint and its tire frame tubes are made of heavy steel.
Exerpeutic Folding Magnetic Upright Bike features a large, easy to read LCD that displays important stats such as speed, time, distance, calories burned, etc. It also has a heart rate and a pulse monitor.
Some of the other noteworthy features of this bike include double drive transmission system, high
torque 3-piece crank system, whisper-quiet operation, and magnetic resistance.
---
| | |
| --- | --- |
| Dimensions | 31″ L x 19″ W x 46″ H |
| Item weight | 39 lbs |
| Max user weight | 300 lbs |
| Console | LCD |
| Resistance | 8 levels |
| Compact | Yes |
| Warranty | 1 year |
| Price | Check Best Price |
Detailed Features of Exerpeutic Folding Upright Bike
One of the most notable features that users have been liking about this Exerpeutic Folding Bike is that it can be easily folded. This is a fantastic benefit for anyone wanting to workout from home, without having to sacrifice floor space.
When you fold this bike down, it's a lot more compact, which takes up less room. We also liked how it comes with wheels on the bottom too. The wheels, combined with the folding feature, meaning that you can move this bike around your home with ease.
When you're finished working out, you can fold the bike up and roll it to a more suitable area for storage where it's out of the way.
Many people who use exercise bikes at home like doing it in front of the TV. This bike enables you to do that without being a burden on anyone else in your home.
This bike is widely known for its pulse features. This is largely because you're not required to wear any kind of chest strap to keep a track of your heart rate. Instead, there are heart rate monitors that are already built-in to the bike. They're located on the handles and are simple to use.
While you're working out, simply hold onto the pulse sensors for a few seconds. Your heart rate will then appear on the screen in front of you. This is an awesome way to track your heart rate to ensure you're within your targeted range for optimal fat loss and fitness results.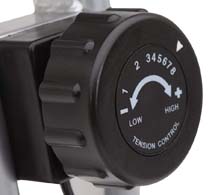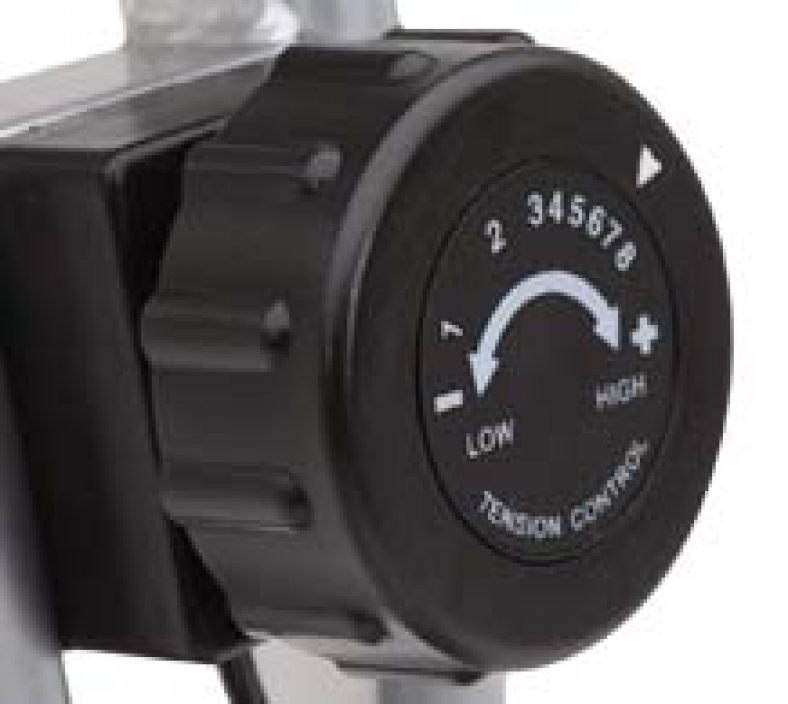 Resistance is incredibly important when it comes to any form of exercise – this is especially the case with stationary bikes. The more resistance you're able to pedal against, the harder the workouts will be, and thus, your fitness results will be improved.
We were glad to see that the Exerpeutic Upright Bike comes with a total of eight different resistance levels.
Resistance level number one is the easiest and number eight is the hardest. This provides you with plenty of options to choose from in between. Therefore, we recommend this indoor bike for everyone, regardless of their fitness levels.
Users have mentioned how the higher resistance is tough and enables them to build and tone their leg muscles, while also losing fat.
Moreover, we liked how easy it is to change the resistance levels while working out. There's a twistable knob which you turn one way to increase the resistance. If you wanted to decrease the resistance, simply turn it the other way. There are numbers between one and eight so that you know the resistance level you're working out with.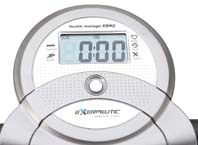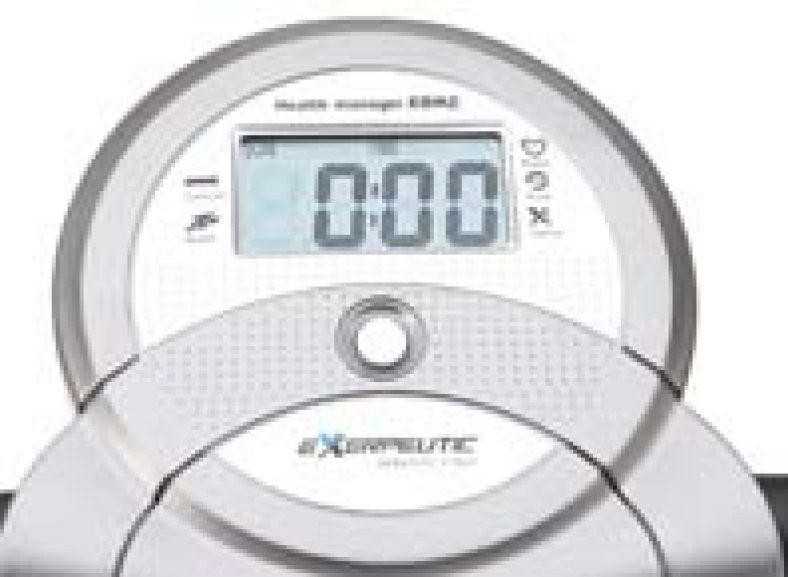 The screen that's available with this bike is large and easy to read.
It works with an LCD system and you're able to see all your workout details clearly. These statistics include the number of calories burned, distance traveled, duration, and your heart rate.
Having a large and easy-to-read screen while working out on a bike is crucial. It enables you to see where your fitness currently is. As a result, you can set realistic goals to ensure that you're always progressing and getting closer to becoming fitter and healthier.
When it comes to using indoor exercise bikes, many people are understandably concerned about the assembly process.
Well, this isn't something you need to worry about when purchasing the Exerpeutic bike.
They provide you with all the tools that you need. Moreover, the instructions included are very easy to follow. Most users have reported that they were able to have the bike up and running in under an hour.
The tools they give you include three wrenches. We were surprised at how basic the entire process was. The main frame of the bike is already put together. All you need to do is attach the handlebars, seat, post, and pedals. The stabilizer levelers will also need to be fitted.
We were impressed by how strong and stable this indoor bike is.
This is crucial for all exercise bikes. You don't want to ride one that feels wobbly and unstable, right?
This brand has constructed the frame using incredibly heavy-duty steel materials. As a result, you can feel confident in knowing that it's strong and stable. It can also take a maximum weight capacity of 300 lbs!
So, if you wanted to use this bike for high-intensity exercise, you're able to do so without any issues. No matter how fast and vigorously you pedal, the bike will always remain stable.
If you're looking to use this bike for longer workouts, you'll be happy to know that the seat feels pretty comfortable.
The main factor for the comfort features surrounding this bike is the padding that's been used. When you sit down on the seat, you'll notice there's a lot of padding inside.
Therefore, you're able to sit and workout on this bike for long durations of time, without getting numb buttocks.
Having said that, we did notice that the shape and size of the seat may not suit everyone to a tee. If you're very small, the seat may take longer to get used to as it's quite large.
If you're unsure of whether the height of this bike will suit you, there's no need to worry. They've implemented a great adjustable feature which allows most people to workout without any issues.
You're given the option to adjust the height of the seat. We found that this makes the bike suitable for anyone between 5'3" and 6'3".
One of the biggest issues that we've seen across many indoor exercise bikes is that they don't always feel smooth to pedal.
However, this bike has an incredibly smooth pedaling system. This is a result of the way that they've designed the crank system. It has a very high torque capacity, meaning that you'll never suddenly experience stoppages while pedaling.
This makes the overall workout a lot more enjoyable and helps to increase the intensity. Since there aren't any stoppages, you're able to carry on pedaling away with no hassle.
Is this bike quiet to use?
Thankfully, yes. Many customers who purchase indoor bikes are let down by how noisy they can be.
The Exerpeutic bike is equipped with a high-quality flywheel and V-belt drive. These two components work hand-in-hand to ensure that any noisy sounds are eliminated from happening.
As we mentioned before, many users love to watch the TV as they workout. Many indoor bikes don't allow for this as the noise is too much. But when using the Exerpeutic bike, you can work out while watching TV without any interference.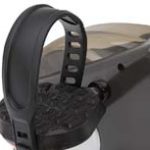 We appreciated how the pedals come with safety straps. You simply put your feet under them for added stability. Having these straps to push up against while working out gives you more leverage to pedal harder and faster too.
They also work well to keep your feet in place to prevent any slippages and injuries.
---
You Might Like Exerpeutic Bike if
You weigh less than 300 lbs. and are looking for a high-quality exercise bike.
You have small storage space and are looking to buy a compact exercise bike for easy storage. This bike's folding capability would be really useful for you.
You want to buy a reliable yet affordable machine. Exerpeutic bike is relatively affordable as compared to other similar machines that cost significantly more.
You want to purchase an exercise bike that operates quietly and produces minimal noise.
You are looking for an indoor exercise bike that features a sturdy build and is comfortable to ride.
---
In conclusion, Magnetic Upright Bike from Exerpeutic is built for long-term use, it has a sturdy design and it is a very comfortable indoor bike that doesn't require a lot of space in your house. Unlike most exercise bikes available on the market, Exerpeutic bike offers many unique and useful features without asking much more from your pockets. So, it is definitely worth a try.