Since everybody seems to want to train at home today, rowing machines are among the first options to support these workouts. When training at home, you can consider the Ergatta rower or the Hydrow rowing machine as they are rising in popularity.
The 2 rowers are made with high-end materials and they both aim to simulate real rowing as well as possible. The use of different resistance systems and this is important. But this article explores why you'd want to go one way or another without the fear of missing out after your purchase.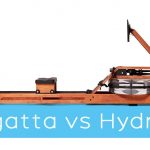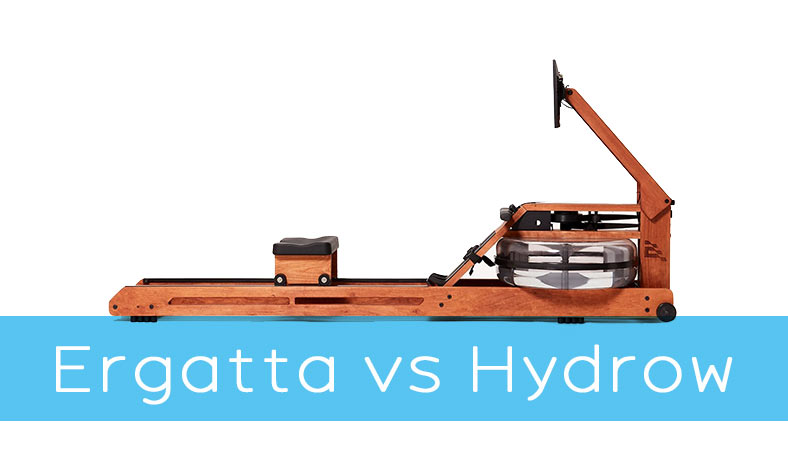 The Ergatta rower – water resistance to simulate the rowing
The Ergatta rower is made from real wood and it uses water resistance to add difficulty to each stroke.
With such materials, its high-end feel makes it a bit closer to real rowing which takes place on rivers or lakes. It's believed many top-level rowers use water resistance rowers to stay in shape before competitions.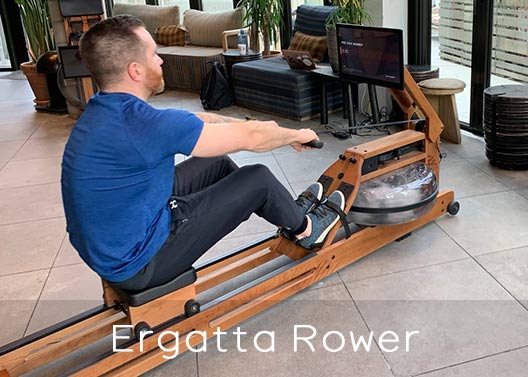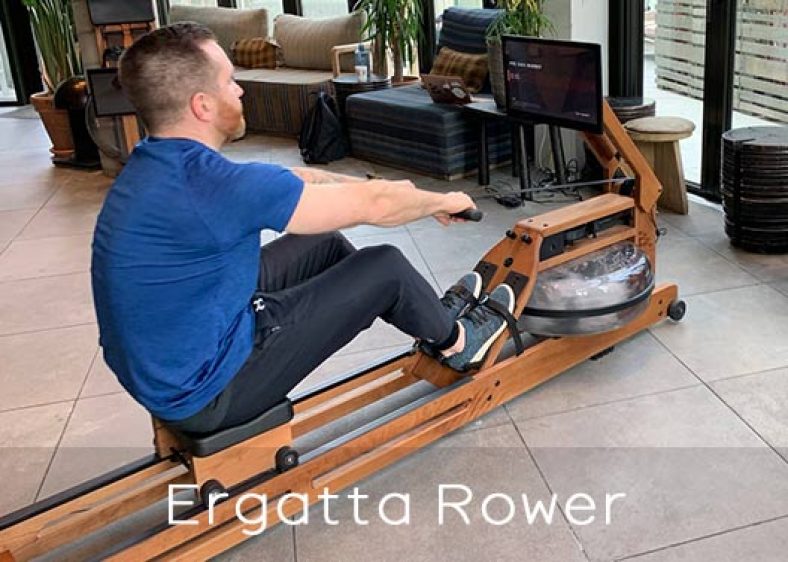 Made with USA-sourced cherry wood, the rower looks spectacular. It even feels like a premium product. But it's not all about traditional materials here. The rower also can change the way you train. There are a computer and an integrated 17.3" touchscreen that allows you to select different workouts.
Race against others to measure fitness level
As you can tell by its name, the large digital display is touch-based. It allows you to quickly interact with the machine's workout settings. You can row on your own or you can join an online class to row against others. At the end of each rowing session, your results are added to the leaderboard and you can always feel motivated to train more.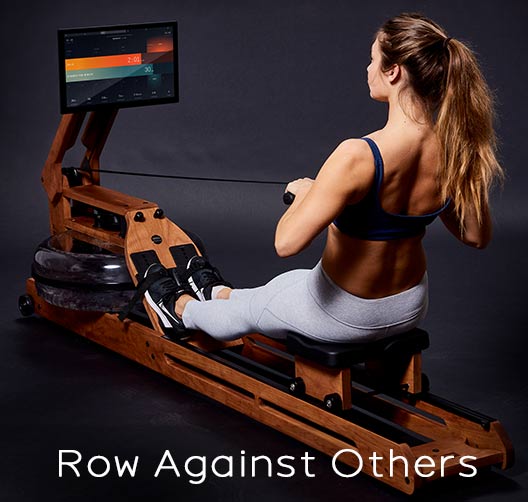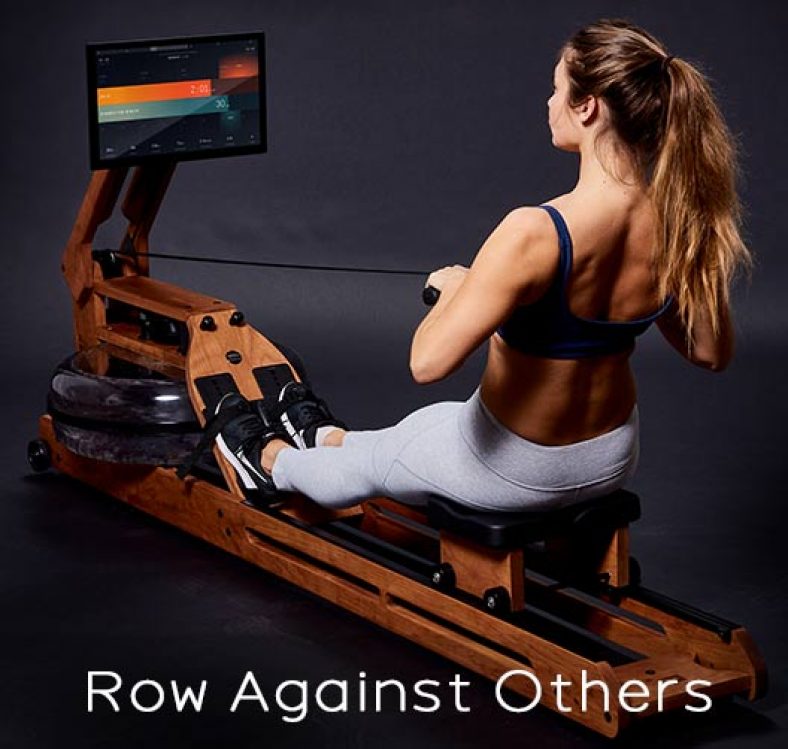 The other side of the coin is that you might feel like you're behind others, especially at the beginning. But once you start getting into a training routine, your cardiovascular endurance improves and so does your positioning on the leaderboard.
But then there's Ergatta's team rowing split system. Based on your skill level, it sets you up against competitors that have a similar skill level to yours so you don't feel completely discouraged when you're starting.
Installation and monthly plans
The rower isn't complicated to put together. You can assemble it yourself within a few minutes. For example, you'll quickly learn that the digital display it comes with has a folding mechanism that allows it the rower to ship in a box.
Now, the big deal is with its monthly subscription plan you have to join to train online. You can skip it altogether if you only want to train by yourself. But if you're competitive or if you simply want to access all of its features, you'll need to join its monthly subscription plan.
The Hydrow Rowing Machine – the modern rowing experience
You immediately notice just how modern the Hydrow rower is by comparing it to others. It doesn't even have a resistance adjustment knob.
All of its resistance settings are accessible on-screen as they are controlled by a computer.
If you love technology, you'll probably be hooked already.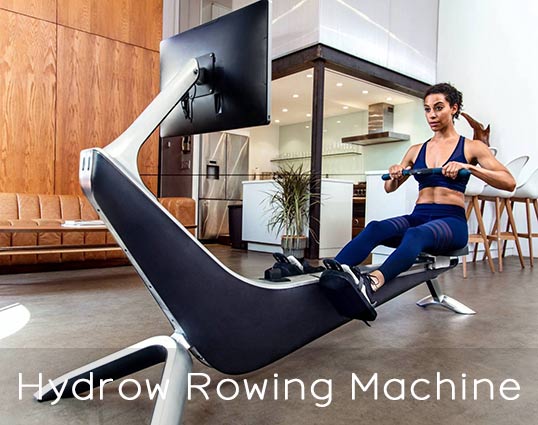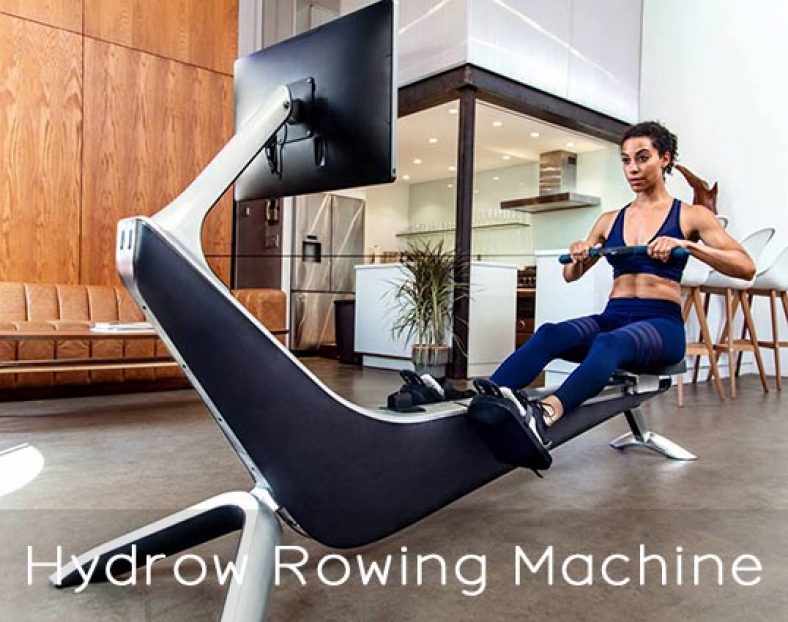 With a 350lbs weight capacity, the rower might be technologically-advanced, but it's also very rugged. It uses a simple strap instead of the classic rowing chain which gives it a smoother look and some argue even a smoother rowing experience.
There are large oversized pedals to count on and the rower is ready for all types of skill levels. A 22" screen is dominating its central control. It's here that you select the type of workouts you want to join. You can even simply warm up for 10 minutes in a short workout.
If you aren't sure about which rowing workout to join, the videos you can access on-screen are helpful. They even set the rower apart when compared to others. There are a few new videos added every day explaining everything from basic rowing posture to how not to run out of breath on a long 45-minute workout.
A system made to mimic real rowing
Hydrow also comes with a subscription plan and you'll access it for sure if you need to have all of the features of the rower. However, this opens up new training opportunities. For example, it gets you direct access to discussions with a personal trainer, which is something not many rowers offer at the moment. It also puts you in a rowing team where you row with others.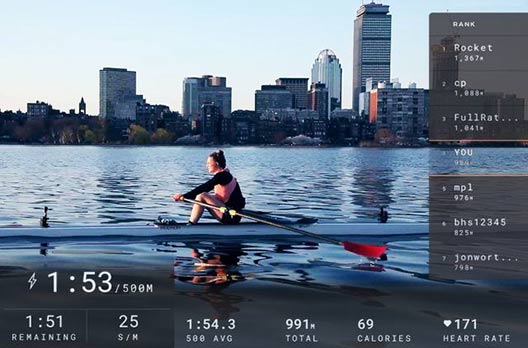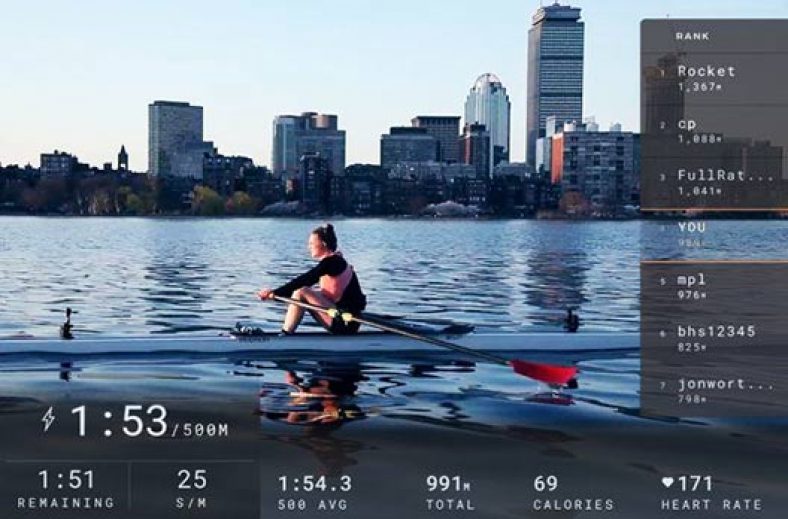 All of these functions seem to be catered towards the new rower. If you're just starting, you'll notice from the first workout just how repetitive rowing is. You do the same movement thousands of times and you even get blisters when you row frequently. Part of this negative vibe is eliminated when you join the online training community.
Lastly, by joining the monthly online training plan, you get to see real rowers training at high intensity. It's an excellent choice if you plan to train hard while watching other rowing rivers (mostly in the California region). Since you don't have the time or resources to row on actual water, this is as close as it gets.
Ergatta vs Hydrow rowing machine – over to you
From these rowing machines, you most likely have to choose one. Since there's a subscription plan to consider both of these, you are likely to be using them for years to come and you need to choose wisely.
For realistic rowing choose the Ergatta rower
Water-resistance remains key for a premium rowing workout feeling. You get this with the luxurious Ergatta rower which even feels superior to other water resistance rowers. It adds the benefit of online training which helps as well.
One of the areas where the rower can improve is allowing users to race each other directly. For example, you might want to compete against a friend who also has the Ergatta rower online. This function isn't supported yet but there are hopes of seeing it with a software update in the future. Otherwise, the machine is made for all levels of fitness.
If you love technology choose the Hydrow Rower
For those who like technology and how it integrates into the fitness space, the Hydrow rower is hard to match. From its materials to the way it handles online training, it stands out as the Peleton of the rowing community. You even get explanatory video access which is something beginners might be interested in when starting to train at home.
The main drawback of the Hydrow rower is its weight. At 145lbs, you won't be moving it around easily as you would with its Ergatta alternative. You might not even be able to lift it when not in use without any help. This is why you need to have a permanent space for it in your home. Once installed, the options it opens up with its tech innovation is going to make it superior to most other rowers, especially if you love being part of online training communities.
Consider your alternatives
There are just a handful of comparable rowers to consider for home training. You need to know how these 2 cardio fitness machines compare.
If you want to start rowing at home but you don't want to overspend, the Xterra ERG500 rower can be an affordable alternative. Even if it's not a premium product such as the Ergatta and the Hydrow rowers, it still comes with unique advantages such as a folding design. 8 levels of magnetic resistance are your main settings for different intensity levels.
When choosing a premium rower, their options aren't as numerous as you'd believe. There are only a handful of rowing machine manufacturers that can be counted on for quality products and online classes that don't seem forgotten. Among them, you find Ergatta and Hydrow. While these machines are rowers, they feel a bit different to others and completely new to those who haven't joined online classes before.
In terms of pure fitness performance, both are valuable in achieving and maintain a better physique. While you can certainly train on your own, there are benefits to training with a virtual coach. For example,
A virtual coach can help you stay motivated in the long term
Online training is available on each rower.
Even if you're an experienced rower, you can still compete with other experienced rowers and you can use any machine regardless of your fitness objective.
When you choose one of these rowers, you join an experience that is different from a simple entry-level rowing machine with basic settings and quite a few limitations.
For the pure premium rowing experience, the Ergatta rower is the best choice. If you value innovation and if you'd like to see upgrades in the rowing space where they are known to be rare, the Hydrow rowing machine proves a better option.
Similar Articles: