A bone broth diet is a new approach to losing weight. Dr. Kellyann and Kettle & Fire are bone broth sellers, recommending the diet to lose weight. This hybrid diet combines principles of fasting with the Paleo diet, also taking the benefits of bone broth into account.
Many believe bone broth offers some of the highest quality protein for your health. Both collagen and gelatin are mainly beneficial for the skin, muscles, and joints. These types of protein are also highly beneficial for gut health.
There was a time when doctors used to recommend eating bone broth to improve digestive health, which can be one of the causes of weight gain. By the same principles, these 2 companies now offer bone broth you can consume at home, during a diet (usually 21 days) to lose weight but not muscle mass.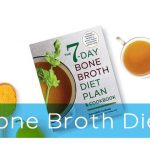 Dr. Kellyann bone broth diet
This diet is based on a 21 days plan in which you eat healthy (usually for 5 days) according to Paleo principles and then you eat bone broth for 2 days. Products such as the AIP Chicken bone broth from Dr. Kellyann come frozen. You can defrost the bone broth and consume it throughout the day. A serving size is around 230 grams.
The bone broth from the brand is known to be highly gelatinous. It even doubles in size once you defrost it. But the practical part about ordering this bone broth product is that it ships directly to your door before you start your bone broth diet.
If you think this diet is a bit out there, you need to think again. It has solid celebrity and medical endorsements. If your regular bone broth diet has no real reviews, things are a bit different from the one from Dr. Kellyan. Even Daymond John endorses this diet.
He says it makes him feel younger and given his action-packed lifestyle, it is something to consider.
But not all concentrated bone broth is the same. The brand also offers enhanced bone broth. One of the functions of this type of protein is its anti-inflammatory action. But this is further enhanced by ingredients such as turmeric and cauliflower. Reishi mushrooms are added to boost your immunity further.
Kettle & Fire Bone Broth Diet
The Fire Bone Broth Diet is also similar. It puts you on a 21 days diet plan where you eat clean unprocessed foods. Then, you drink 1-3 cups of bone broth per day. On the days when you only eat bone broth, you consume 3-6 cups to replace the meals you'd have. At the same time, the bone broth becomes the main actor and meal through the weeks as it even replaces your snacks.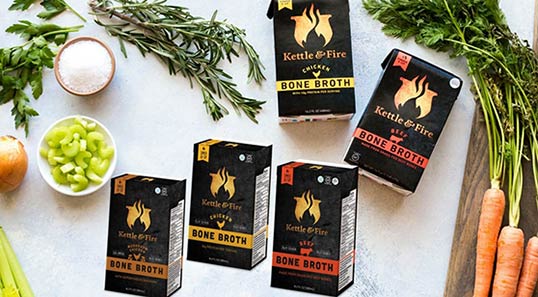 You can order your bone broth directly from the manufacturer. The typical bone broth serving from the brand comes with 45 calories per serving. Protein content sits at 10 grams per serving. Collagen content sits at 4 grams per serving.
Made with slow simmering techniques, the bone broth is a top superfood for gut health. Maybe this is the reason so many of those on the diet report feeling generally better after a few days on the days after they get used to the new food.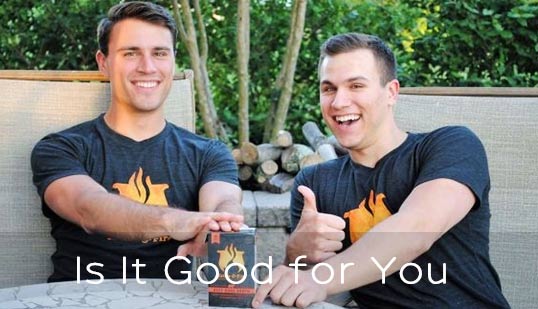 But this diet is not solely based on bone broth. It also adds Paleo meals to your life. Here are a few examples of foods you can consume.
For breakfast, you can prepare a fresh kale frittata.
For lunch, you can prepare a shrimp and avocado salad.
Grilled pineapple chicken can be served for dinner.
You consume bone broth between these meals. It's only on 2 days of the week that you purely consume bone broth.
Which diet is right for you?
If you plan to hold on to the full diet for 21 days, you can choose to order a bone broth box from Dr. Kellyan as these products are only sold in bulk. On the other hand, you can start ordering bone broth one by one from Fire Bone Broth Diet as these products are also served separately.
Consider all the foods you can eat
If you need a bit of help finding the best foods to eat on your diet, Dr. Kellyann can be the right choice. Apart from the typical bone broth products, you can order collagen proteins for delicious shakes. Collagen coffee creamers are also on offer at Dr. Kellyann which means you can get your protein intake early in the morning. There's even a collagen fiber bar you can count on for a quick snack while away from home.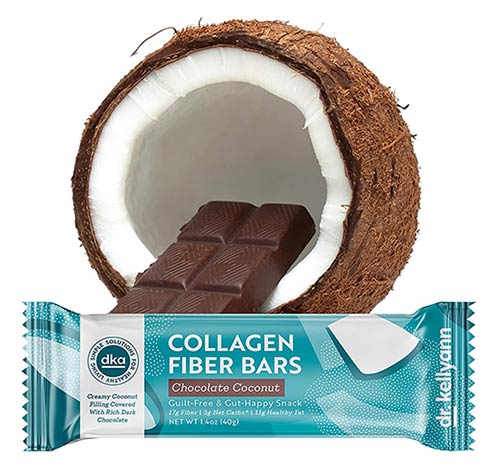 But Dr. Kellyan also stands out with its guided diet plans. You can follow a few different courses if you're new to dieting. The same courses are available in ebook versions if you want to get up to date with the latest dieting information while commuting to work. This wholesome approach puts it ahead of Kettle & Fire Bone Broth Diet and its limited products.
Bone broth is essential to both diets
Eventually, you will have to purchase sufficient bone broth for the entire diet, if you go down the Fire Bone Broth Diet route. The good news is both of these companies offer pure bone broth from the best sources and directly from organic farms. It means they are free from fillers and you can store them in the freezer and defrost them as needed, on the day of the diet in the microwave or the night before with natural defrosting.
Both diets are similar and since the products they recommend are foods and not supplements, they offer similar results. Both diets put you on a restrictive calorie plan which is a certain approach to losing weight.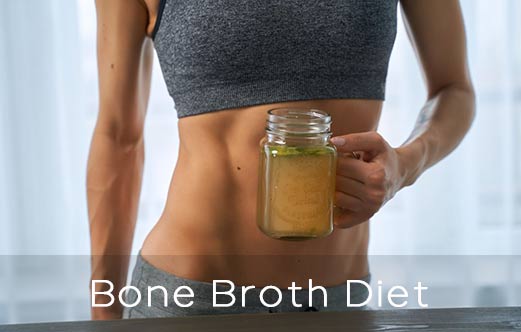 They are also characterized by some level of satiety as you shouldn't feel as hungry as on other diets. Bone broth is high in protein and collagen which should kill off the feeling of hunger for most dieters.
Motivation still plays its part with both diets
However, bone broth on its own is not sufficient to prompt weight loss. While bone broth has anti-inflammatory action, it's not enough on its own. This is why the free weight loss ebooks you get when purchasing bone broth from these companies are a must-read as they cover essential nutrition tips for losing weight.
A sample schedule is also outlined by these companies. You shouldn't stay on a restrictive calorie diet for more than 1 month. This is why both diets are generally limited to 21 days. But you can stop the diet at any time if you feel it isn't right. Most people take a few days to adjust to lower calorie intake.
This is why you need to keep consuming bone broth to fight the feeling of hunger and to add essential protein to your diet that is fast to absorb and that has so many benefits in making you feel younger and full of energy.
Does bone broth taste bad?
One of the main concerns dieters have when it comes to bone broth is the taste. While it's not exactly delicious, it can be manageable. This is why both of these companies add products such as carrots or celery to the main of their bone broth products just to make them a bit more manageable, especially since you basically have to consume them every day. The days when you only consume bone broth seem to not be the most difficult according to the feedback of most dieters.
The Bistro MD alternative
Losing weight is not easy. You certainly don't have to follow any particular approach. But the best news is that you can skip bone broth altogether if you don't like its jelly-like texture. Bistro MD offers its own meal-based diet plan. It ships out real meals you can consume to lose weight.
The main idea behind these meals is that they are calorie-controlled. While you eat normally, you actually eat a bit less than you do normally. The combination of healthy tasty foods and calorie restrictions is both a recipe to lose weight and to maintain weight.
---
Going on a diet is not easy. Consuming bone broth on a daily basis is certainly not easier. Both Dr. Kellyann and Kettle & Fire offer a simple approach to bone broth consumption. These brands offer a more complex approach to consuming healthy proteins such as collagen. The products are even mixed with other tasty ingredients to make them easier to consume.
However, you should not expect your weight loss to be any easier-just by adding bone broth to your diet. It's all about calories in vs calories out. This means you still have to burn more calories than you consume and you need to limit yourself to the diet outlined by these 2 programs for the fastest results.