Both the Cyber 750A Arc Trainer and the Bowflex Max Trainer M6 Elliptical are top choices for cardiovascular training. You can use these trainers to get in shape at home. However, you might not even know how to call them.
These trainers are a cross between an elliptical and a stair stepper. But their hybrid design proves an excellent choice when it comes to low impact training. You might also consider their trainers if you're starting to get bored with classic elliptical machines as well.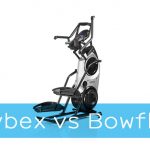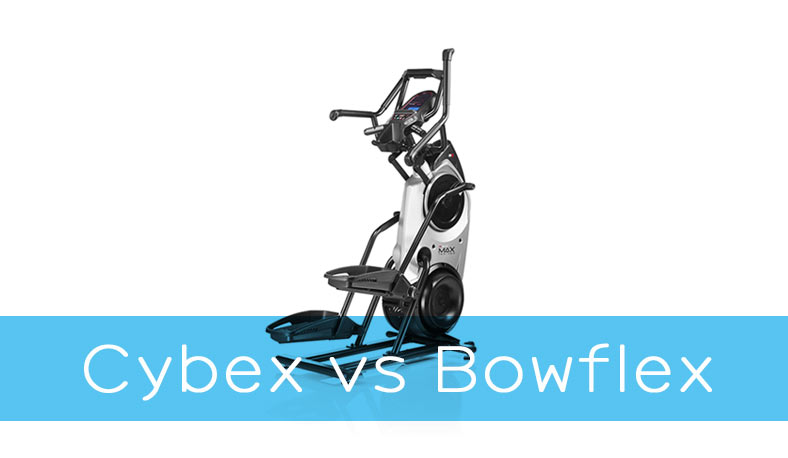 This lower body fitness machine prides itself as one of the top hybrids from Cybex. It replaces the classic elliptical trainer and the climber to offer an excellent machine that burns calories and builds strong quads.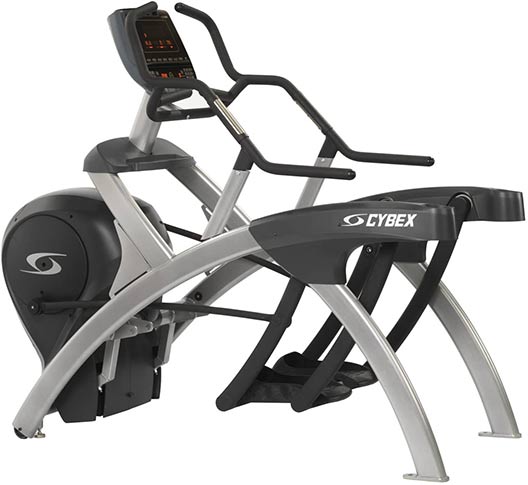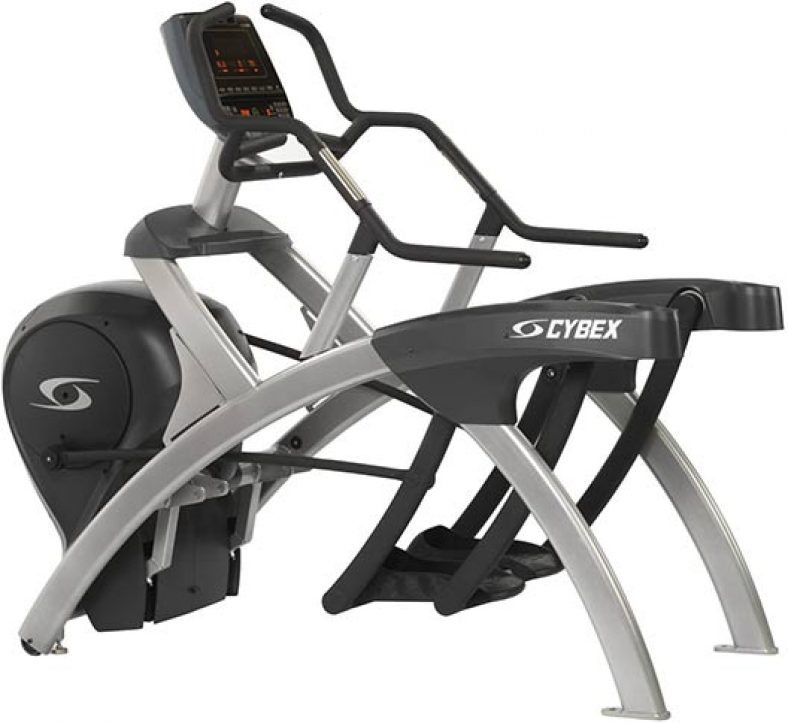 The Arc Trainer comes with multiple angle adjustments and wide pedals so that you can train as hard or as relaxed as possible. Here are a few advantages of the 900-watt trainer.
Great for knees and hip flexion.
One of the best benefits of the trainer compared to a regular elliptical is its stride motion. It allows you to push the pedals down and back, which is what eliminates most pressure from your hip flexors as well as from your knees.
This recommends the trainer for anyone suffering from joint pain in the lower body. It also proves there are fitness machines which can be used even when you suffer from mild hip flexor pain.
No more Runner's Knee problems
Runner's Knee is a condition that keeps many people out of the gym. Together with other arthritic problems, it limits what you can achieve if you want to stay active. People with Runner's Knee say they like the Arc Trainer as it takes most pressure off the knees. You can train for 5 minutes or 50 minutes without too much pain in the legs.
There are 21 incline levels of the trainer. This makes it an excellent choice for short and tall users as each prefers a different level for proper knee comfort. It also allows you to train all muscles in your legs as it activates them from a different angle.
8 standard programs and 9 custom programs
If you're a fan of custom programs, Cybex's trainer is the way to go. With 9 customizable workouts, it offers the platform you need to stay on point with your personal preferences. You can set a certain level of resistance, a certain incline and workout duration, and save your preferences. This is why you can always come back and do the workout again.
It doesn't feel like a demanding elliptical
The most important benefit of these small characteristics is the feel of the Arc Trainer. It doesn't feel like an elliptical at all. Most newbies feel like they're doing something wrong as there's not much resistance to worry about with its smooth stride.
But the trainer is an excellent choice for long workouts that burn hundreds of calories. Without a doubt, it can be a top solution for those who don't like to run or cycle, activities that are normally very demanding, and which can be exhausting when performed daily.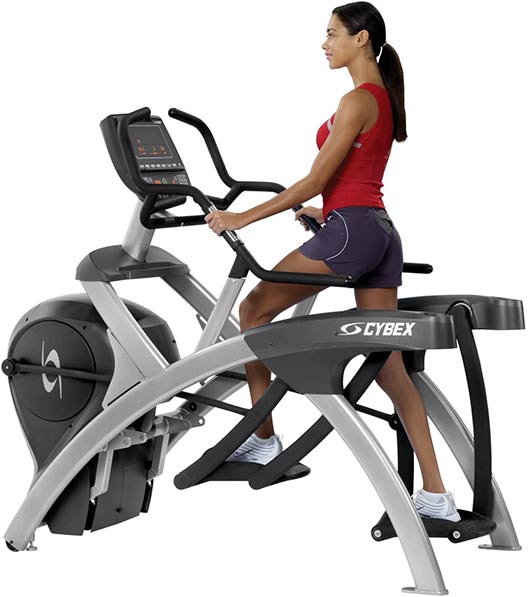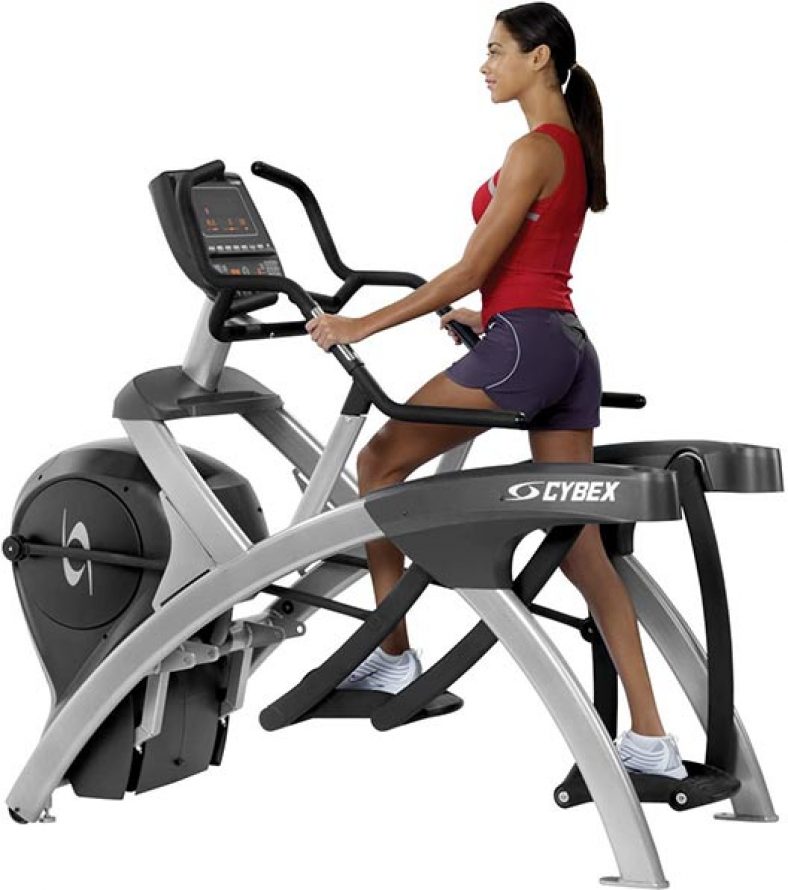 Split level display option
Cybex has a few characteristics only seen in commercial trainers. For example, you can purchase a detachable TV monitor that goes on top of your console. You can watch demonstrative videos or simply play your favorite TV shows while training. While sold separately, the screen can also be a good option for gyms that want to offer their customers an incentive to stay on the trainer a bit more.
Bowflex Max Trainer M6 Elliptical
Bowflex is a respected brand in the fitness industry. Its Max Trainer M6 Elliptical offers a similar workout angle and posture to the one on the Arc Trainer. However, the fitness machine has different strengths as outlined below.
Starting with the wide pedals, the M6 elliptical trainer is comfortable with stable platforms for your feet. It's often considered very comfortable as these wide pedals are not specific to regular elliptical trainers.
The anti-grip surface on the pedals as well as the chevron-style grooves also keeps your feet in place. It's quite difficult to slip even when training at high intensity.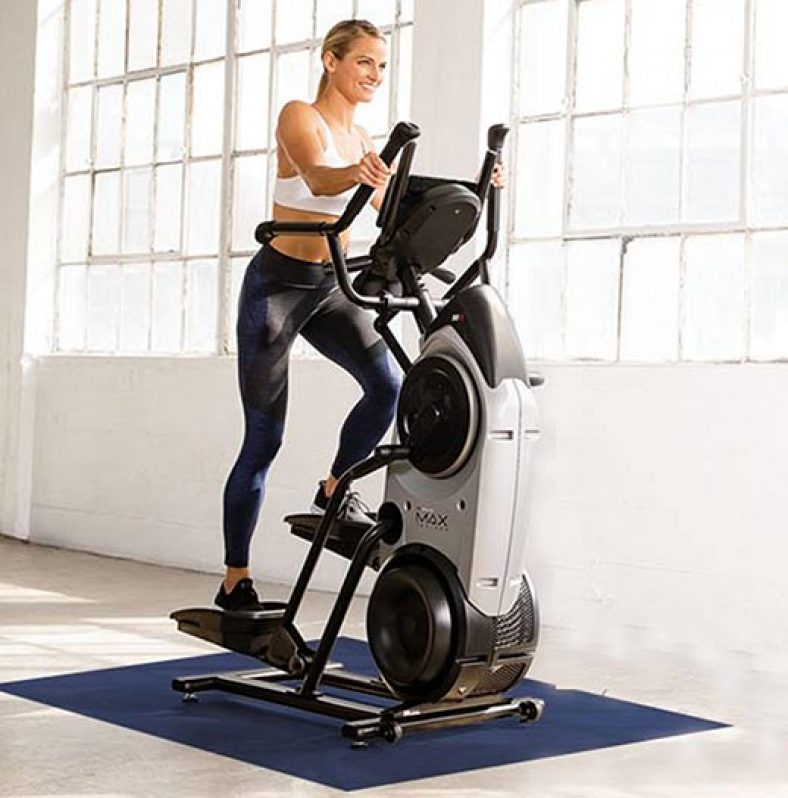 There are a few multi-grip handlebars you can count on here as well. You can hold your hands in different positions on both moving and fixed handlebars. From the first training session, you should know that your position can be slightly bent towards the central console as this is how you train on the M6.
Dual-touch heart rate sensors
Heart rate sensors are added to the trainer. There are 2 sensors for each and they can be viewed as one of the top options for cardiovascular data, which we'll get into detail when discussing the Bowflex app below. What you need to know about these sensors is that they are practical and they read your pulse even when training with sweaty palms.
Water bottle holder with media deck
If you like long workouts, you need to remind yourself to drink plenty of water. This is what's going to allow you to keep going more every workout. There are a practical water bottle holder and a media tray for you to rely on added on the central console.
16 resistance levels and 2 user profiles ensure your workouts are going to be diverse. We like this system as it gives the user the freedom to go for lighter sessions on active recovery days. Since the trainer supports 2 user profiles, it can also be shared with your partner as it remembers your personal preferences and fitness level.
The Bowflex app is compatible with the trainer. Free to use, the app is highly efficient at giving you tips on how to train efficiently. For example, you can watch various training videos that explain when and how to push harder with your M6 workouts. You may also want to use the app to keep a closer look at your fitness performance.
Which trainer is right for you?
Both the Cybex and the Bowflex trainers can work superbly for low impact cardio training. If you have the space for them at home, they replace recumbent bikes, steppers, and elliptical trainers. However, they're a bit different.
We recommend starting your fitness journey with the Cybex 750A Arc Trainer. It's a bit friendlier to the knees and it will keep you motivated to train every day. We also recommend choosing this trainer if you're a gym owner and you need a good cardio machine for your customers. You can benefit from centralized customer support and information on all of your Arc Trainers through the Halo Fitness Cloud app.
If you're a regular home user, the Bowflex Max Trainer M6 is a bit easier to use. This trainer even comes with voice guidance. You hear what you need to do and this can help. It also gives out voice prompts on when to increase or decrease the workout pace. For someone who isn't a professional, its features are all that's truly needed.
Is the Nautilus T618 Treadmill better?
If you want to stay in shape, a cardiovascular machine is going to be the best bet. A treadmill such as the Nautilus T618 can work for this purpose. However, it's going to offer a different experience to what you might be used to up to this moment. The treadmill is not the right choice if you suffer from Runner's Knee, hip pain, or any other conditions that can be aggravated by jumping or running. By comparison, an elliptical trainer never requires your feet to leave the pedals.
You'll suffer running on the Nautilus treadmill even if it comes with a cushioned deck. If you don't have leg pain, you can consider the treadmill for intense workouts as it comes with a cooling fan, adjustable speed, an adjustable incline.
At the same time, a treadmill doesn't exclude a hybrid elliptical trainer. If you have space for both of these machines at home, you can use them on alternating days for a complete workout plan and extra variation in your training. Professional athletes often choose the path of training using multiple fitness machines so you might be inspired by them to get a more athletic body.
You might also want to consider that the Nautilus treadmill comes with the unique feeling of running, on the other hand. This is hard to replicate on elliptical machines. If you love running, you won't find an elliptical any better than a treadmill.
No products found.
Both the Arc Trainer and the M6 Elliptical trainer offer a unique method of training at home or the gym. Their primary role is to help you burn calories and eventually lose weight. If you're always terrified of gaining weight, you need to get active and these trainers can help you with this fitness goal.
Most users tend to stay back from these hybrid trainers compared to traditional elliptical machines. But none of them go back to an elliptical after trying them out. They have a major advantage compared to most other fitness machines. They make the user feel like there's no maximum effort put into the workout. From this angle, they might be the best long-term choice for cardio training and any weight-orientated fitness goal.