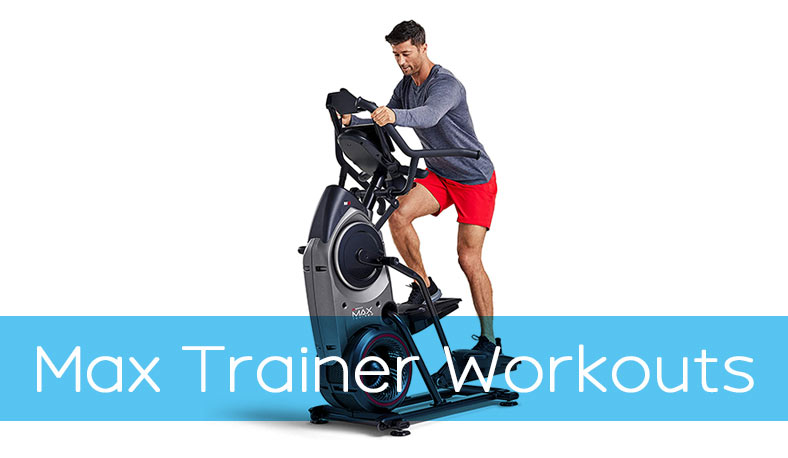 Those seeking steady-state cardio workout fitness machines are already away from the Bowflex Max Trainer. Comprised of differently-equipped cardio machines, the Max Trainer series is one of the lines specifically targeting weight loss and staying in shape.
Today, those training at home on one of Bowflex's Max Trainers are going against the HIIT workout wave. While high-intensity interval training is more popular, it's very taxing on the body and it's not the only way to get in shape.
The home ellipticals are made for long workouts that burn hundreds of calories at a time. But before purchasing such a Max Trainer, users need to have an idea of how their workouts are going to look and what effort is required to lose weight.
---
Bowflex Max trainer diet plan
Before jumping on any weight loss program, all people should get familiar with a healthy diet and eating habits. Eating shouldn't be overly complicated and both men and women are given a few tips from Bowflex on what to eat.
A woman's weight loss diet plan
Since women consume fewer calories throughout the day, Bowflex recommends a meal plan of around 1.400 calories. To put things into perspective, here are a few meal examples within this calorie limit.
Breakfast – a berry and spinach smoothie, a pinna colada, or 2 veggie muffins (around250 calories)
Lunch – 4oz chicken or any lean meat with 2 cups of veggies (around 250 calories)
Dinner – ½ cup of brown rice, lentils, beans, and quinoa
Snacks – 3 tablespoons of hummus with vegetables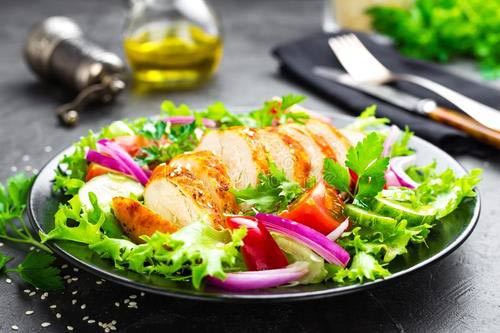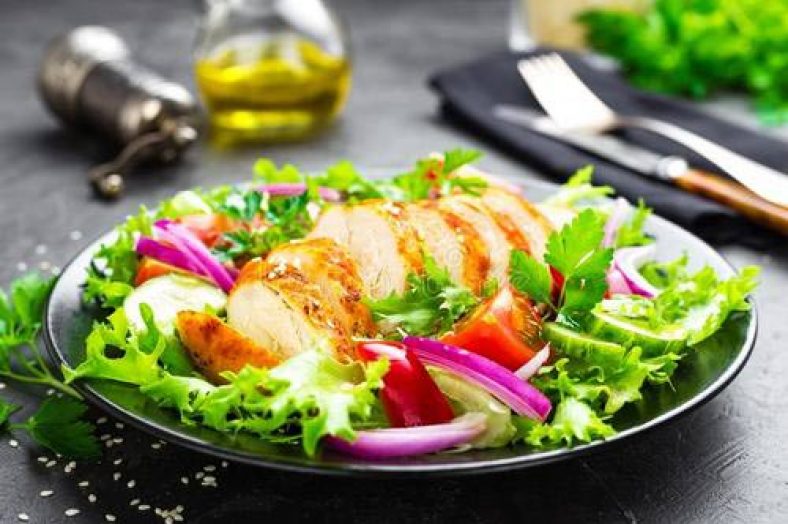 A man's weight loss diet plan
Men need a bit more calories, but they should still watch what they eat according to Bowflex. A typical daily caloric intake of 1.800 calories should be a good place to start for a Bowflex Max Trainer workout. Here are a few meal ideas for men.
Breakfast – 2 veggie muffins plus ½ cup of plain oats
Lunch – 5oz chicken or fish with 2 cups of vegetables or a salad
Dinner – 5oz chicken or fish with a vegetable soup
Snacks – 2 tablespoons of peanut butter with celery sticks
Bowflex Max Trainer routine chart – workout examples
The Bowflex Max Trainer series is among the trainers which can be used both on its own or as part of circuit training. Since the fitness machines of the series are described as best for steady-state cardio, the workouts users expect to perform are a bit longer than with HIIT training. A typical Bowflex Max Trainer workout lasts 14, 28, or 42 minutes. Here are 2 options based on the elliptical alone or combined with bodyweight exercises.
Bowflex Max Trainer-only routine chart
The Bowflex Max Trainer includes various 14-minute workouts. These can be a good starting point for beginners. But those who've already been training for a few months can double the workouts to 28 minutes or even triple them to 42 minutes.
14-minute steady-state workout
Train at a steady pace for 14 minutes without going faster or slower
Increase training time to 28 minutes and 42 minutes at least a few times per week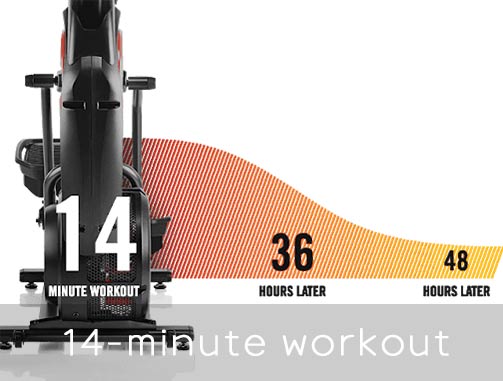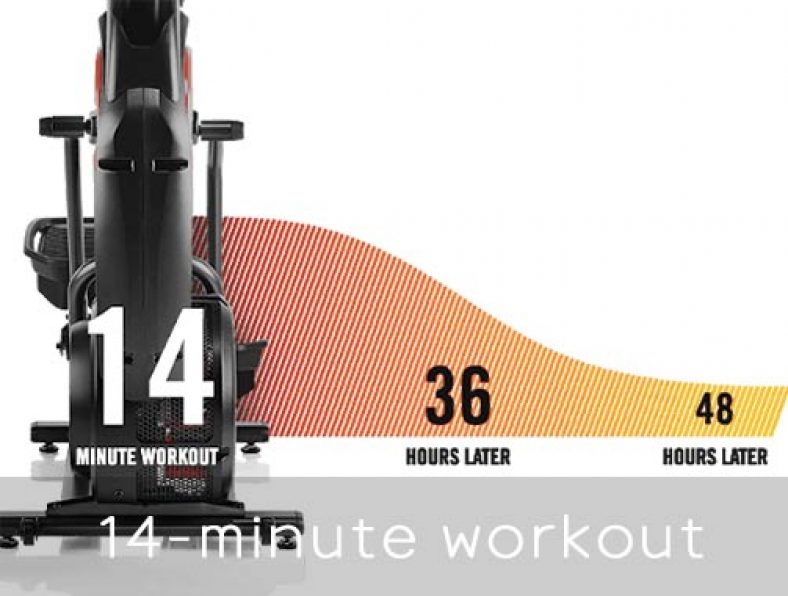 14-minute interval workout
25 seconds of high-intensity training – this is where users train at maximum capacity
80 seconds of low-intensity recovery training – a longer period to lower the heart rate
Repeat – repeat low and high-intensity training intervals until the time is up
Bowflex Max Trainer circuit training workout
Circuit training is a bit more demanding and it might not be the best daily workout plan. But it can be introduced a couple of times per week to boost the metabolism and the weight loss efforts.
20-minute circuit workout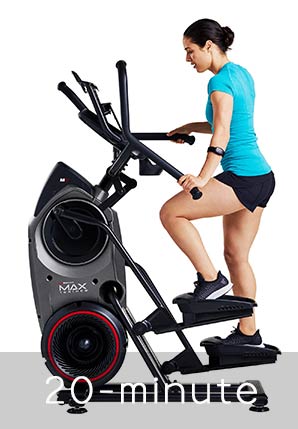 14 minutes of steady-state Max trainer workout
Floor-level bicycle crunches for abs – 30 seconds
Hold a plan – up to 30 seconds
Push-ups – 30 seconds
Squats – 30 seconds
Triceps dips using a chair – 30 seconds
Burpees – 30 seconds
Cross crunches – 30 seconds
Arm circles – 30 seconds
Lunges – 30 seconds
Left side plank – 30 seconds
Right side plan – 30 seconds
Leg raises for abs – 30 seconds
This workout is intense and there's no resting time from one exercise to another. Since it's intense, the workout is also limited to 20 minutes. Those who feel they can push it further can extend the exercise duration to 40 seconds.
Bowflex Max Trainer for beginners
Those just starting with a Max Trainer don't have the resistance or the right technique to train at a high intensity just yet. But there are a few good tips to look out for as described by Bowflex. There are 20 resistance levels on the Bowflex Max Total beginners can count on to get in shape at the right place.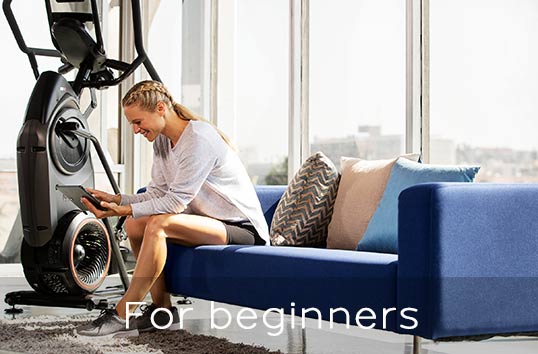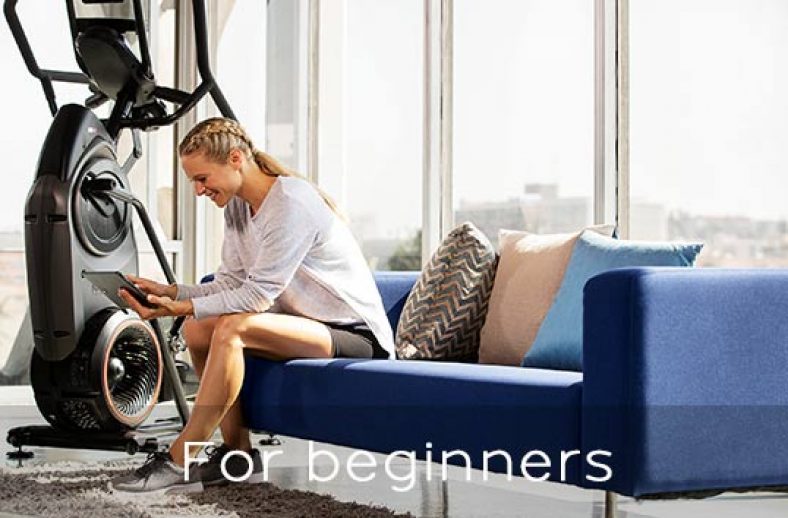 Bowflex Max Trainer core workout for beginners
The manufacturer understands most of the excess body fat is stored around the waist and the hips. It's here that beginners need to focus a bit more to see the results they expect and don't give up training.
One good tip is to actively squeeze abs while training. At first, this seems simple. But maintaining the squeeze is going to be hard for the beginner. They can do this in intervals of 10 seconds followed by 10 seconds of relaxed or recovery training. It can be said the objective of this workout adjustment is to eventually hold the core squeeze for a minute to engage abs better and to start seeing that definition faster.
Bowflex Max Trainer beginner workout tips
There are various other tips to be applied by those just starting. Even the basic Bowflex Max Trainer M3 has plenty of adjustability and beginner-friendly tools to consider. Here are the tips to apply when starting.
Choose low resistance levels

The basic M3 comes with 8 levels of resistance and the way they impact the legs and the arms are considerably different. There are a few key points to remember when training every day and one of them is recovery.
Beginners might feel they have the strength to train at the hardest levels, but recovery is going to take a lot more. This is the main reason why newbies need to stick to the lower resistance levels for up to a few weeks. It's here users find out everything about cadence, recovery, and the right workout technique for them.

Monitor heart rate

The included chest strap can be used to train hard and to achieve optimum fitness progress. Beginners can monitor their heart rate when they first start training, write it down, and compare it to their heart rate after weeks of training. The Bowflex Max Trainer M8 elliptical comes with multi-grip pulse sensors as an alternative to chest strap measurements.

Watch training target zones or calorie burn rates

Winner of the Red Dot Design Awards in 2015, the Max Trainer features a large burn rate of calories per minute display on the central console. Beginners can rely on it to start training efficiently. This involves taking it slower at first and then stepping it up on days when they train fully rested and recovered.

Don't rely on circuit training yet

As a newbie, many feel inclined to train as hard as possible, but this rarely gets them anywhere as they fatigue too soon. Pacing is crucial as a beginner most users should simply stick to the Max Trainer before involving the fitness machine in circuit style workouts as those detailed above. Once they have the confidence of training on the elliptical, they can start incorporating other types of exercises either before or after a few minutes on the Max Trainer.

As a beginner, many also struggle with high body fat levels and high weight. This is why Bowflex Max Trainer for bad knees is like cycling. Without negatively impacting the knees, it allows overweight users to start losing weight with no joint pain or discomfort.
---
The benefits of the BowFlex Max Trainer workouts
Regardless if relying on the Bowflex Max Trainer M3 or the Bowflex Max Trainer M8, the benefits of the elliptical machines are constant and they have proven their reliability in the time.
Burns calories fast
Burning calories fast is something the Max Trainer elliptical is good at. Users can expect to burn anywhere between 200 and 350 calories in a 14-minute standard workout. When training alongside the elliptical with bodyweight exercises, the burned calories are even higher.
Full-body training
The Max Trainer engages the entire body and all large muscles, this why it burns calories efficiently. It activates arms, chest, back, thighs, calves, and the heart during a full-body workout. Ready to burn calories efficiently, it stands out even compared to other training machines such as recumbent bikes.
Low impact on knees
Another unique benefit of the elliptical is its reduced impact on the knees. Even overweight users can train for up to an hour without feeling pain in the knees. This can't be said in other sports or weight loss methods. For example, even the most expensive running shoes can attenuate the impact running has on the knees of overweight users.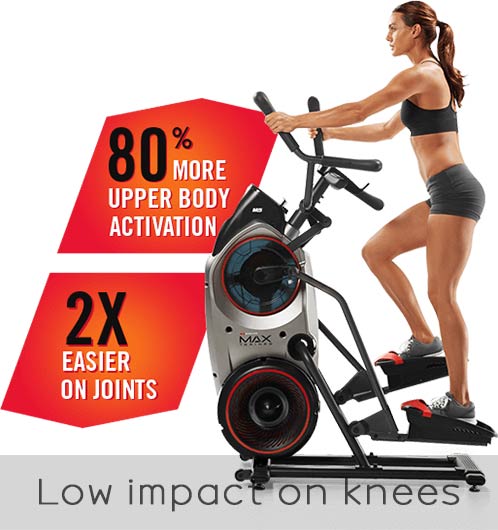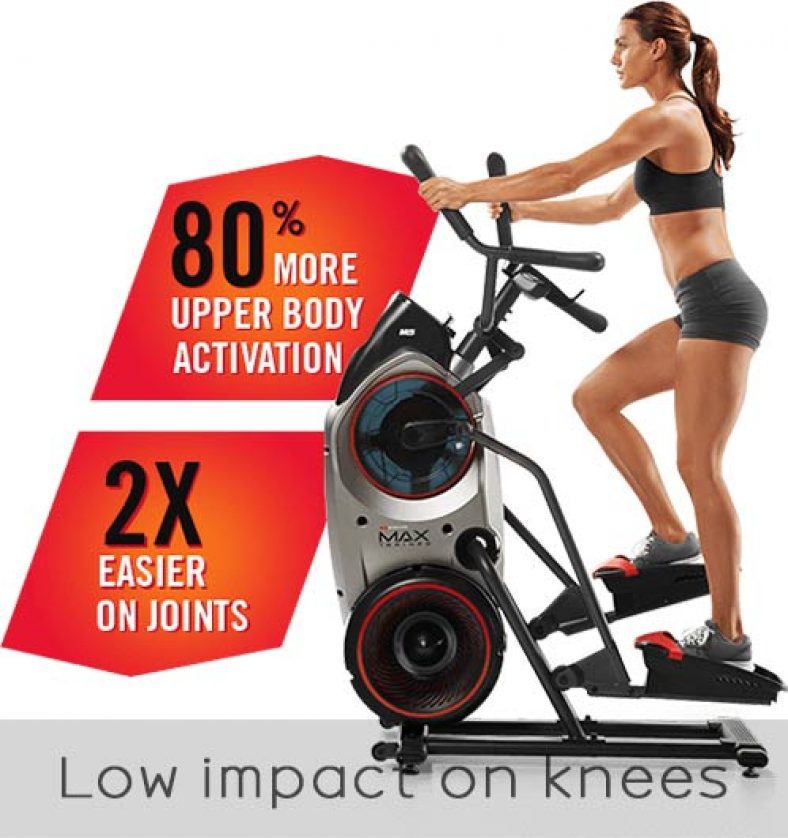 It can even burn calories after the workout
Those who consider HIIT workouts or other exercises alongside the Max Trainer need to know their body continues to burn calories after the workout is over. Research data shows calories are burned up to a few hours after intense workouts.
Bowflex Max Trainer workout videos
The following Max Trainer workout videos can be viewed for motivation both by beginners and by experienced users.
In this video, a personal trainer explains why newbies need to squeeze the abs while training to see maximum core definition faster.
A 10-week transformation story can be viewed in the following video. An example beginners can follow from this video is to write down their performance statistics. Alternatively, users can consider the JRNY Bowflex app to save workout data. The app is compatible with the Bowflex Max Trainer M6.
Even the simplest Max Trainer M3 can power weight loss efforts as seen in the following video. It comes with its full-body training benefits for users of all ages.
Which Bowflex Max Trainer workout is the best?
Even following a restrictive diet and training hard can be too much for some users. This is why workouts on the Max Trainer should primarily be fun. Since there are a few entertainment options such as a media tray on the Bowflex Max Trainer M8, the workouts can also be fun and users can look forward to stepping on the Trainer.
Small changes such as watching motivation videos can keep users going to see the good results. This is only applicable as a beginner as those who already see results with the Max Trainer don't need any other motivation to keep moving.
---
The Bowflex Max Trainer is among the most reliable elliptical solutions for home training. Its design has won a few awards and it's very easy to use. This design favors workout variation. Even the multi-grip handlebars change the workout position which can help those who need a bit more workout motivation.
Some even ask if they should train on the Max Trainer every day. There's no reason not to train every day, especially given its low impact on the knees. Furthermore, those who want to see the best results with either weight loss or simply staying in shape efficiently can follow a short 14-minute workout each day.
On the other hand, users who're already familiar with the Max Trainer can increase workout time to burn even more calories and to stay in shape at home. On its own, the Max Trainer is hard to replace by other fitness machines such as exercise bikes as it burns calories efficiently. The Bowflex Max Trainer app can keep track of these calories with a breakdown of workout statistics.
Related Articles: