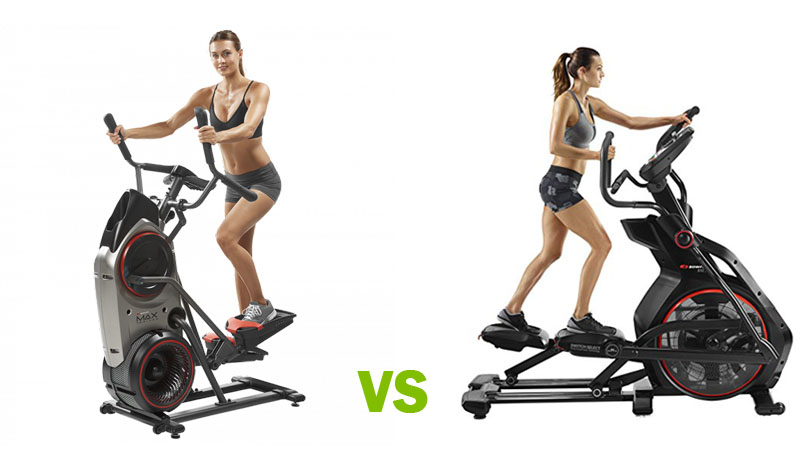 We have reviewed a few elliptical exercise machines, but this would be the first time for us to make an in-depth comparison of elliptical exercise machines that are great for all fitness enthusiasts. The Bowflex Max Trainer is a simple yet practical way to exercise right within the comforts of your home. But, to truly appreciate it we will compare it with the Bowflex Results.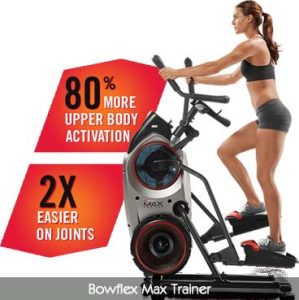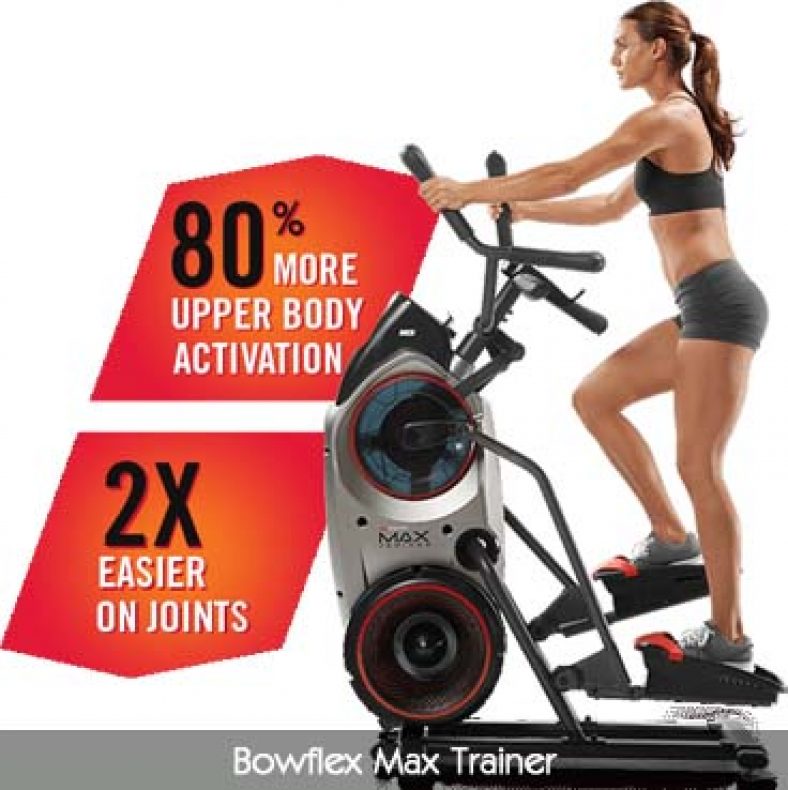 Elliptical machines are good for resistance training and there are certain features that you need to be on the lookout for. Both the Bowflex Max Trainer and the Bowflex Results are designed to cater to different types of fitness enthusiasts.
For starters, many of those who have tried the Bowflex Max Trainer noted that this device is perfect for beginners because of its simplicity and straightforward features. The Bowflex Max is the seasoned pro–coming out about 4 years ago. It was so popular when it came out that Bowflex couldn't keep it in stock over the holidays. Its Unique design burns a ton of calories in a short workout. While Bowflex Results (BFX Results), a fitness brand just launched for summer 2017. True to its name, BFX Results is highly results-oriented in terms of motion. It supports the data it supplies.
---
Side by Side Comparison of the Bowflex Max Trainer vs Bowflex Results


The best way to compare the two exercise machines is to create a comparison table to easily compare and contrast their features. This will also help you decide which type of elliptical trainer fits your needs and lifestyle. Here is a detailed comparison of the specs of the Bowflex elliptical machines:
Specification
Bowflex Max Trainer
Bowflex Results
M3
M5
M7
BXE116
BXE216
Resistance levels
8
16
20
25
25
Bluetooth enabled
No
Yes
Yes
Yes
Yes
Full body workout
Yes
Yes
Yes
Yes
Yes
Water bottle holder
Yes
Yes
Yes
Yes
Yes
Media shelf
Yes
Yes
Yes
Yes
Yes
Water bottle holder
Yes
Yes
Yes
Yes
Yes
Accessory tray
No
No
NO
Yes
Yes
Interactive display
No
Yes
Yes
Yes
Yes
User profiles
2
2
4
4
4
Exercise programs
2
8
11
11
11
Grips
Standard
Upgraded
Sport performance
Sport performance, adjustable and oversized
Cushioned sport performance, adjustable and oversized
Pedals
Standard
Upgraded ergonomic grips
Commercial-grade + aero bars
Multi-grip with speed and resistance control
Multi-grip with speed and resistance control
Dimension (cm)
117.1 x 63.5 x 159.8
117.1 x 63.5 x 159.8
124.5 x 77.5 x 166.4
195.6 x 78.7 x 177.8
195.6 x 78.7 x 177.8
LCD display
Standard LCD/LED
Backlit LCD/LED
Backlit Dual Mode LCD/LED
7.5" color LCD
9" color LCD
Maximum user weight cap. (lbs.)
300
300
300
375
400
Folding capacity
No
No
No
No
No
Cooling fan
NA
NA
NA
NA
NA
Speakers
NA
NA
NA
NA
NA
Power source
Included AC Adapter
Included AC Adapter
Included AC Adapter
Included AC Adapter
Included AC Adapter
As you can see, the Bowflex Results series comes with additional features on the handlebars to easily control setting while exercising. It also comes with features like sport performance pedals and large data screen with calorie feedback to provide comfort and efficiency while exercising. Moreover, it is heavier and bigger than the Max Trainer series thus it can cater to fitness enthusiasts of all size range. It makes this exercise machine stand out better than the Bowflex Max Results series. But does it really?
Read More:
What are the Major Differences?
You can see on the exhaustive table that we have made that the Bowflex Results series is the improved version of the Bowflex Max Trainer series.
Clearly, the Bowflex Results series is heavier, bulkier, and has more features than the Bowflex Max Trainer. This means that the former has a better impact on home workout enthusiasts. The resistance levels for the Bowflex Results are more varied so this series is perfect for those who are looking for an elliptical workout machine that they can use and will challenge them for a long time; whereas, the Bowflex Max Trainer is good for people who are starting out yet are not sure whether they want to continue with their resistance training using an elliptical workout machine.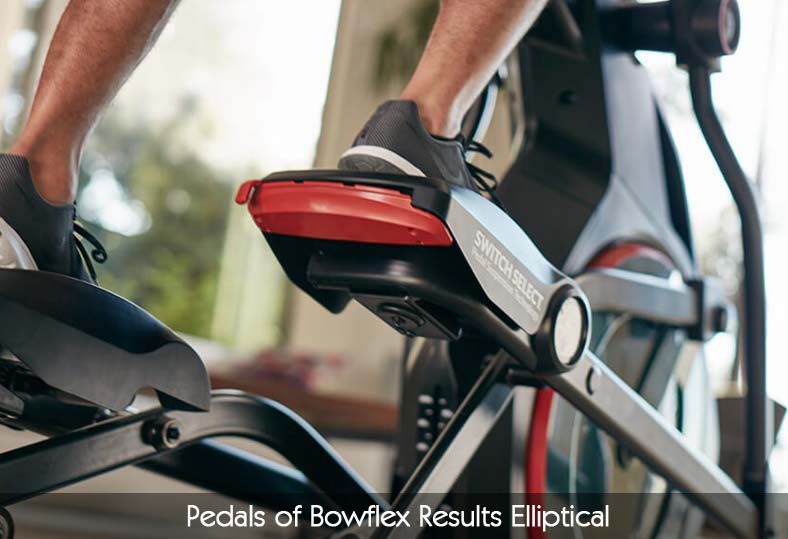 Another stark difference between the two Bowflex elliptical machine series is their maximum user weight capacity. The Bowflex Results series has a higher maximum user weight capacity thus it can cater to larger people—making it the perfect device for those who want to start losing weight but don't know how or where to start.
Aside from creating a challenging workout for its users, the Bowflex Results series is designed to make the workout more comfortable and fun. While the Bowflex Max Trainer comes with simple features, the Bowflex Results series comes with cushioned professional pedals and multi-grip handlebars with speed and resistance controls. The cushioned pedals protect the soles of the feet from the shock produced during the exercise. This feature is great for people who are flat-footed or heavy-set.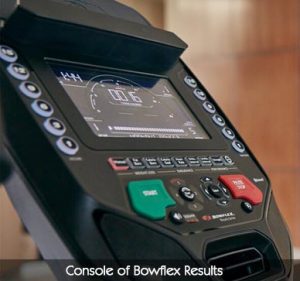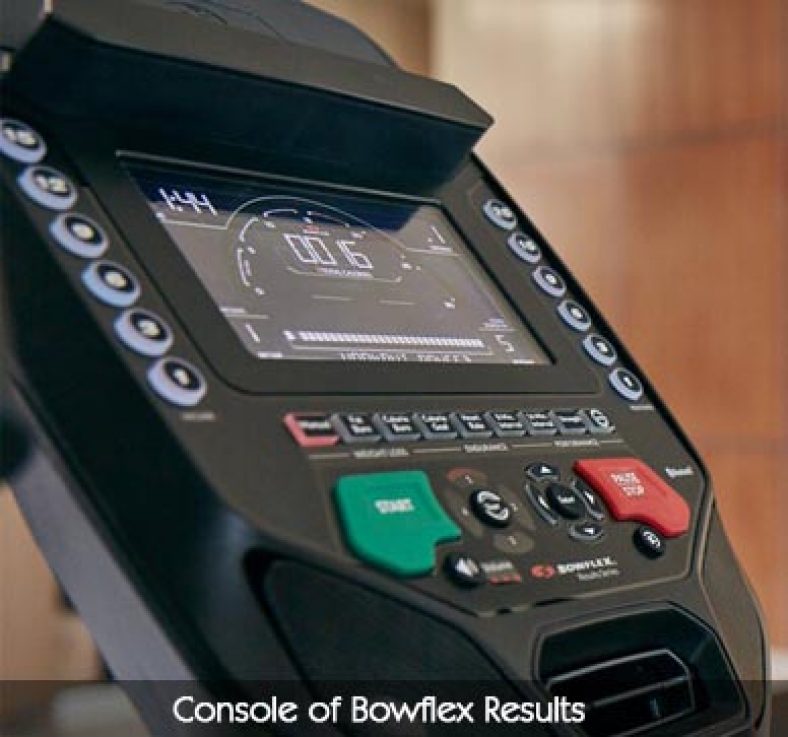 For an average user like you, a cushioned pedal can provide you with relief and comfort, so you can exercise longer. And when you do exercise longer, you also burn more calories. Speaking of burning calories, the Bowflex Results series comes with a large colored data screen to see how much calories you have already burned. You can still track the calories you have burned while using your Bowflex Max Trainer, but you can do it using a Free Max Trainer App.
Except for the Bowflex Max Trainer M3, all of the elliptical machines in this review are compatible with Bluetooth 4.0. So, you can use it together with a chest strapped heart monitor to allow users to track their heart rates. These are intuitive features of the two machines that we really like.
---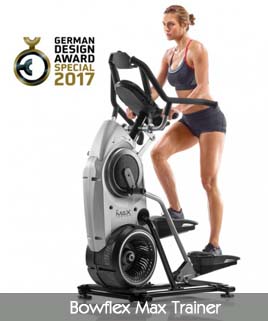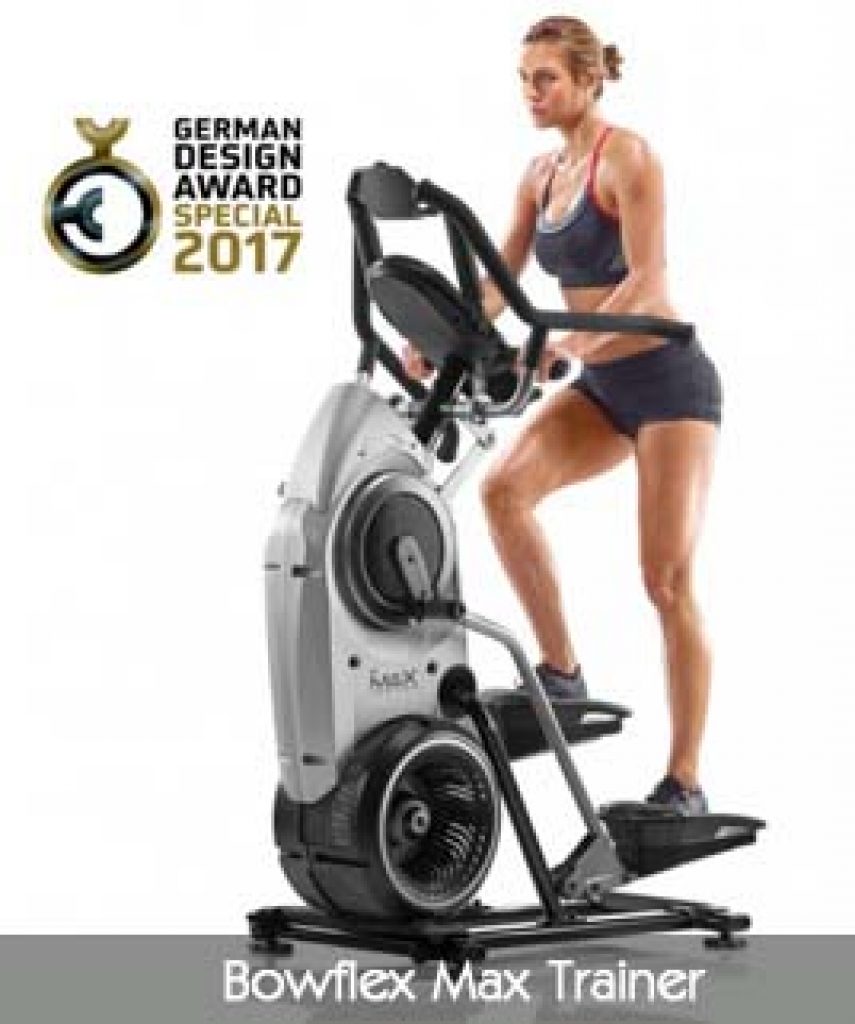 Elliptical machines are never small exercise machines and this ring true for both series. When buying your first ever elliptical machine, size is one of the things that you need to consider carefully. This is true especially if you don't have enough space. If you opt for a simple and small elliptical machine, then your best option is the Bowflex Max Trainer M3 or M5. Unfortunately, all Bowflex elliptical exercise machines cannot be folded so that it can be kept out of the way. If the size of the elliptical trainer is an issue, choose the ones that are smaller.
Aside from the size, you also have to consider your workout goals. If your workout goal is to train your muscles for a good length of time, it is crucial that you get an elliptical machine that will challenge you each time you use it. If you are a neophyte, you can try either the Bowflex Max Trainer M3 or M5 because the resistance level is low. But if you are thinking long-term, choose an elliptical trainer that will give you more challenges and the Bowflex Results series fits the bill.
Other things to consider when choosing an elliptical exercise machine are its features. Features such as free app exercise, accessory trays, Bluetooth connection, water bottle holder, cooling fan, and speakers will not only improve your workout routines, but it will also make it more convenient and enjoyable for you.
Studies show that people who are more comfortable while exercising have the tendency to increase their exercise duration.
However, remember that the more features the exercise machine has, the more expensive they become. And so, it is important that you weigh your options when choosing which Bowflex elliptical machines to choose from.
Choosing Between the Bowflex Max Trainer and Bowflex Results
Choosing between the Bowflex Max Trainer and Bowflex Results is not such a difficult decision to make. Although we already have noted in this review the differences and buying considerations for these line of elliptical exercise machines. But more than the size, price, and features, it is also a very important factor to consider your lifestyle.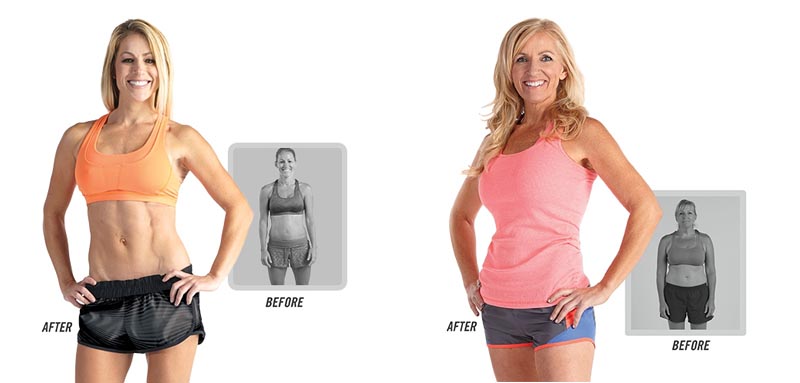 What is your level of fitness?
If you are a neophyte, there is no point buying the more sophisticated Bowflex Results elliptical machines especially if you are honest with yourself and know that you will eventually lose interest in the long run. Unfortunately, the human psyche develops in such a way that it gets tired of doing things repetitively. If you are not like this and you are thinking that you are going to use the machine for a good while, then go ahead and opt for those that will always challenge you.
The Bowflex Max Trainer is a good elliptical exercise machine perfect for those who are just getting started with achieving a fit lifestyle and who wants to get their hands on a reliable yet straightforward exercise machine. The Bowflex Results, on the other hand, is still designed for neophytes but it is still great for those who have some experience in resistance training and are looking for ways to challenge themselves.


So which Bowflex elliptical exercise machine fares well over the other? The answer really is subjective.
Although one might say that the Bowflex Results series surpass the Bowflex Max Trainer, we cannot say that the latter does not produce the results that you need. You have to take note that what matters when getting an elliptical exercise machine is your preferences and your lifestyle. Sure, you can benefit from the Bowflex Max Trainer if you are a neophyte but if you are looking for more challenges then the Bowflex Results series is your best option.
To make better buying decisions, it is crucial that you compare and scrutinize your choices so that you can determine what elliptical machine works and fits best your preferences and lifestyle.
---